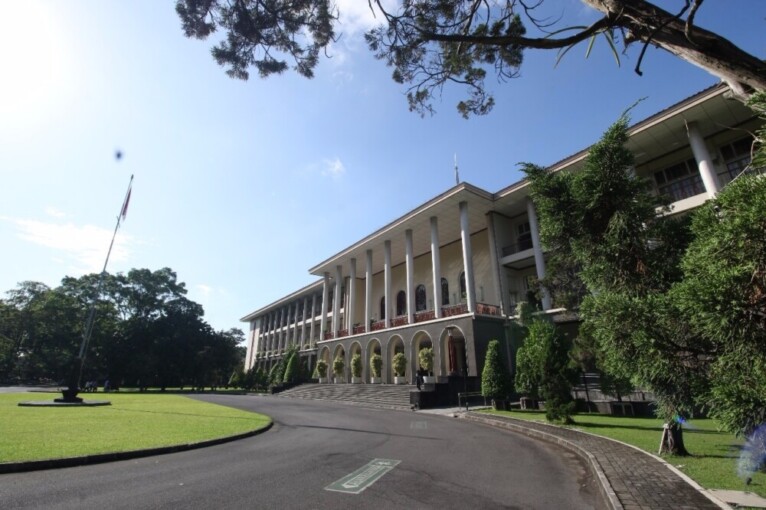 Universitas Gadjah Mada (UGM) has won the First Place Award for Highest Patent Application in 2019 for the University Category from the Directorate General of Intellectual Property, Ministry of Law and Human Rights, which was bestowed in person last Thursday (5/11) in Jakarta.
Dr. Mirwan Ushada, STP., M.App.Life.Sc., as a Secretary of the UGM Research Directorate, was so grateful for the award achieved by UGM. This achievement is a form of researchers' hard work at faculties, schools, and study centers in developing discoveries in innovations as solutions to the nation's obstacles.
"I am so grateful for this achievement. Thanks to all UGM academicians who have successfully worked hard, innovated, and registered for patents," he explained on Friday (13/11).
The award indicates that many of UGM's researchers have started to conduct their research downstream. Besides, it also demonstrates that the UGM has carried out socialization that is in accordance with the target.
Furthermore, he added that the support of UGM work units' is also contributed to this award, such as research facilitation, business development, and networking. The achievements are the result of the synergy of researchers with the support of several work units at UGM such as the Directorate of Business Development and Incubation, Directorate of Cooperation and International Affairs, Directorate of Finance, Directorate of Systems and Information Resources, Directorate of Research, Directorate of Community Service, Directorate of Human Resources. , Directorate of Student Affairs, Center for Agro Technology Innovation, Integrated Research and Testing Laboratory, faculties, schools, and study centers.
"So, this is UGM's mutual work to protect researchers and the results/research ideas so that they are legally preserved," he said.
Hopefully, this award can trigger UGM to remain innovative in order to make the research results produced broader. Besides, it is expected that it will impact the academic world, the community, and the downstream.
Dr. Adhy Kurniawan, S.T., as the Head of Subdirectorate of IPR and Industrial Research UGM Research Directorate, added that patent applications at UGM had shown an expanding trend over the past three years. Meantime, to sustain the increasing patent registering trend, UGM strives to facilitate its researchers in a conducive research system. Besides, they also intensify IPR preparation activities such as socialization to build UGM researchers' enthusiasm to register patents on their research results.
At the Indonesian Minister of Justice and Human Rights award ceremony, Sri Mulyani, S.Sos., as the Head of the Intellectual Property Rights Section of the UGM Research Directorate, revealed UGM award positions. She admitted that UGM not only received an award as the highest patent application for the university category, but UGM also managed to achieve by earning a second-place as the Application for the Highest Copyright Registration in the Higher Education Category.
Author: Ika
Translator: Natasa A