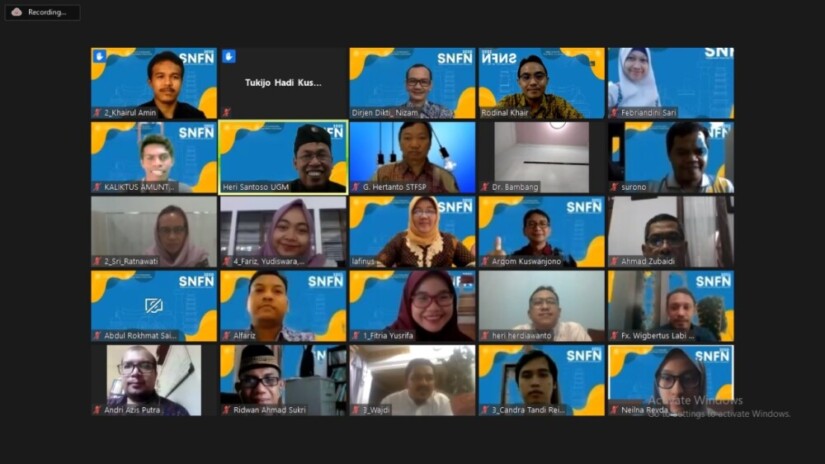 dr. Bayu Satria Wiratama, MPH., as UGM epidemiologist, suggested that the government take a policy to decrease holidays during the long vacation at the end of 2020 to prevent more massive Covid-19 transmission. Alternatively, the government must socialize the applications of health protocols at tourist attractions to be more tightened.
"It can be shortening or tightening the public's control. However, to tighten control, more efforts are required," Bayu said on Wednesday (18/11).
Meanwhile, FKKMK UGM Tropical Medicine Center researchers revealed that shortening the long holiday time was not significantly effective in preventing people from staying at home while on vacation. They believe that shorten long holidays cannot guarantee that people will not travel and continue to do activities at home.
"At present, an essential thing to socialize health tourism education which contains discipline in implementing health protocols," he said.
Tourists and their tour-guides must simultaneously carry out health tourism education. The implementation of this education on an ongoing basis aims to increase awareness of the importance of complying with health protocols during the Covid-19 pandemic.
Bayu explained that indoor tourist attractions have a high risk of Covid-19 transmission. For instance, swimming pools, hotels, and others. Hence, he advised the public to keep being obedient and disciplined in complying with health protocols.
"Please be disciplined to use masks properly and correctly. Avoid crowded tourist spots that make you unable to keep your distance," he said.
If you want to eat, it is recommended to look for an open/outdoor dining area. If it is an indoor dining area, please keep a distance, and make sure the room has good ventilation.
"The key lies in the discipline to wear a mask and be aware of ventilation, duration, distance. Don't forget to pay attention to your body condition. If you are not feeling well, you should better stay at home," he said.
Author: Ika
Photo: Illustration
Translator: Natasa A