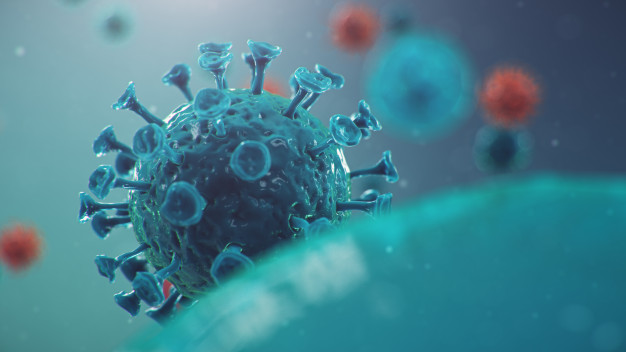 Delirium is said to be one of the new Covid-19 symptoms. Claim reported the disease to be present in many older patients with Covid-19.
Neurologist at the Academic Hospital of Universitas Gadjah Mada (RSA UGM), dr. Fajar Maskuri, Sp.S., M.Sc., said delirium is a central nervous system disorder in the form of cognitive disorders and reduced awareness of the environment. This condition occurs due to brain dysfunction in some Covid-19 patients.
He said there are a number of delirium symptoms, such as confusion, disorientation, delirious speech, difficulty concentrating/lack of focus, anxiety, and hallucinations.
"The symptoms fluctuate and usually develop rapidly within a few hours or a few days," he explained when contacted, Thursday (17/12).
Fajar mentioned the causes of delirium in Covid-19 patients are due to multiple factors. For instance, there is a lack of oxygen in the body or hypoxia, systemic diseases and systemic inflammation, excessive blood clotting disorders (coagulopathy), and direct infection of the virus to the nerves. Post-infection autoimmune mechanisms and endotheliitis also influence the appearance of delirium in patients, but with less intensity than the other mechanisms.
Then, how often does delirium appear in Covid-19 patients? Fajar explained that neurological disorders can occur in about 42.2 percent of Covid-19 patients. Meanwhile, the most common manifestations of neurological disorders in Covid-19 patients are muscle pain (44.8 percent), headache (37.7 percent), delirium (31.8 percent), dizziness (29.7 percent).
"In general, 13-19 percent of Covid-19 patients experiences delirium," he explained.
Furthermore, Fajar explained that delirium is prone to occur in the elderly or those over 65 years old, especially the weaker ones. Several other conditions resemble Covid-19 delirium in the elderly. Some of these include delirium due to fluctuating cognitive disorders such as uremic encephalopathy and persistent cognitive impairment such as dementia.
However, this does not mean that young patients cannot develop delirium. The discovery of delirium in a young Covid-19 patient indicates encephalopathy due to severe respiratory problems.
Delirium can also occur in patients who are receiving psychotropic drugs because of certain disease conditions. Family has a key role in providing information about the history of the disease and the drugs consumed to medical staff while the patient undergoes treatment.
Fajar said delirium in the Covid-19 patient is related to the failure of the multiorgan system. Therefore, Covid-19 patients with severe symptoms are at four times the risk of suffering delirium.
"Delirium in Covid-19 is related to the extension of the length of stay by up to three times," he said.
In the long term, delirium is associated with worse functional outcomes and patients need long-term monitoring to assess the actual burden caused by delirium. Some patients with mild symptoms who do not require hospitalization have reported persistent concentration problems and decreased short-term memory ('brain fog'). Therefore, evaluation of the nervous and cognitive systems is important to establish a further diagnosis and to determine the patient's need for rehabilitation therapy.
"Thus, identify and be aware of delirium, which can be an early symptom of Covid-19. Go to the nearest health center immediately if a family member is suspected of having delirium," he said.
Author: Ika
Photo: Illustration
Translator: Salma