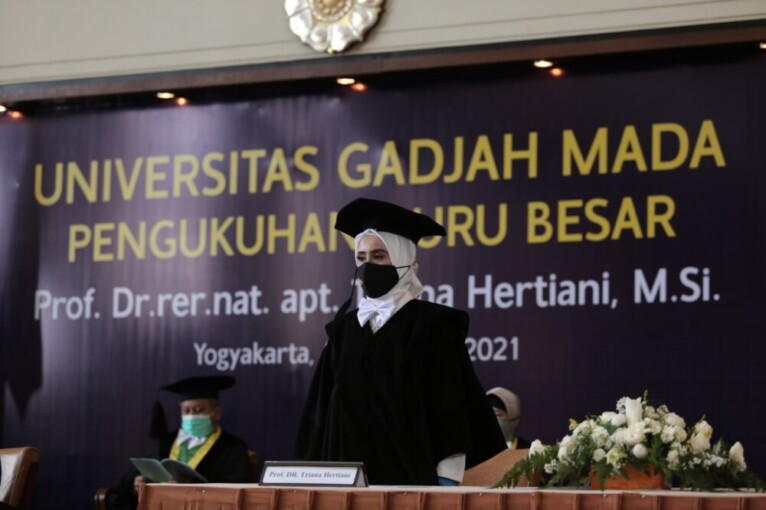 Infectious diseases once again grabbed the world's attention through the emergence of the coronavirus outbreak in 2019. Interaction between microorganisms and a person's immune system will determine infection, appearance or absence of symptoms, and severity. Thus, a group of people living in the same environment will result in different scenarios. Some may get exposed to the disease, and others may not. Even if they do get exposed, the severity of each individual can vary.
Treatment of infection involves vaccines as part of specific prevention and antibiotics as part of treatment. However, sometimes, antibiotics are not used wisely by the public and health workers. Also, it has been the natural ability of microorganisms to defend themselves and their populations through genetic mutations. The mutation itself is an inevitable process, thus affecting the "social trait" of microorganisms can be a solution.
To overcome this infection can be through modulating the social interaction of microorganisms. One of the social products of microorganisms is a biofilm. Communities of microorganisms that attach to a surface in an aqueous environment are the actors that form biofilms.
A study conducted by a UGM Pharmacy lecturer, Prof. Dr. Triana Hertiani, M.Si., Apt., found that Indonesia's rich marine resources can be a source for collecting antibiofilm compounds. Yet, obtaining ingredients in large quantities is difficult as pharmaceutical raw materials derived from marine resources are still lacking. Her research on sponge Agelas nakamurai in the Bali Sea shows the existence of various compounds with antibacterial, antibiofilm, antifouling, and cytotoxic properties.
"As we all know, sponges cannot completely escape from microorganisms around them. Thus, implementing a control mechanism is a necessity for survival," said Prof. Dr. Triana Hertiani, M.Sc., Apt., in her inaugural lecture as Professor in Pharmaceutical Biology of the Faculty of Pharmacy UGM, Thursday (11/2), at the UGM Central Building.
Apart from marine-derived pharmaceuticals, Triana Hertiani also develops antibiofilm from a selection of medicinal plants. According to her, another native Indonesian plant having antibiofilm potential is the Massoia tree. Essential oils have also proved effective as antibiofilm. From their physical properties, essential oils are nonpolar and volatile plant metabolites. They can be obtained from various parts of the plant, such as bark (cinnamon and Massoia bark). "Flowers such as roses, jasmines, ylang-ylang, cloves, and leaves like eucalyptus are among the sources," she said.
She explained that, in their habitat, plants produced essential oils continuously or in response to phytopathogens. Currently, various oral health products have used several plant chemical compounds with antibiofilm potential.
According to her, research on anti-infective compounds that can modulate microorganism interactions in the form of biofilms still needs tests on polymicrobial cultures. However, interventions in the social microorganism community using natural ingredients can be one of the best strategies to eradicate present and future infection problems.
Author: Gusti Grehenson