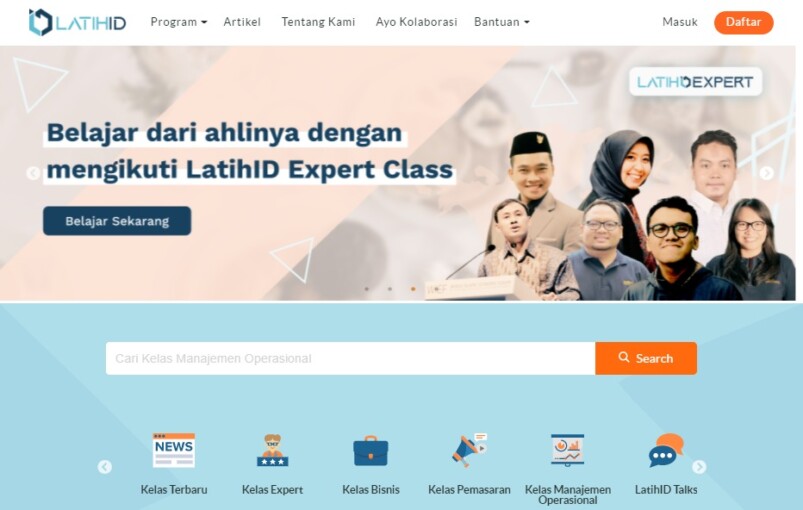 Not only the students, but UGM also has alumni that remain to be creative in generating innovation. This time, UGM alumni have successfully created an e-learning platform called LatihID. It is an education platform that aims to increase the MSME (Micro, Small & Medium Enterprise) in Indonesia that was once released last August 2020. It currently has gained a lot of engagement from its users.
"Although it's a new platform, this can help assist MSME in Indonesia. There have been 10.500 users in less than two years," said Yulisyah Putri Daulay.
Two alumni from the UGM Faculty of Engineering, Yulisyah and Muhammad Nabil Satria Faradis, initiated this platform during the pandemic last year. It starts from their conclusion concerning MSME's great potentials in the sphere of life, but some of them are helpless, unsustainable, and lack management.
Some problems that generally occur within MSME are product competition, marketing strategies, business license certification, and unanticipated problems, for instance, a pandemic.
"MSME stakeholders still need more lessons in starting their productiveness to prevent these problems from happening," she said.
To protect the MSME sustainability during a pandemic, these two alumni also engage other UGM alumni in designing this app (LatihID). They consist of Rischa Agustina, Dyah Ayu Permatasari, Santika Wibowo, Muhammad Ersan Ramadhan and Aulia Arman. The LatihID program consists of LatihID Book (online book), LatihID Talks (webinar dan workshop daring), LatihID Academy, LatihID Expert Class, LatihID Talks, and LatihID Mentoring. The implementation of these programs still goes online so that it is accessible for everyone.
Not only from UGM, but the members of its platform also come from alumni from abroad universities. Yulisyah also added the community kindly welcomed the release of the LatihID by showing a completion program for more than 33,000 around the 34 provinces.
"Besides its members, LatihID also has various and diverse users," she said.
Author: Gloria