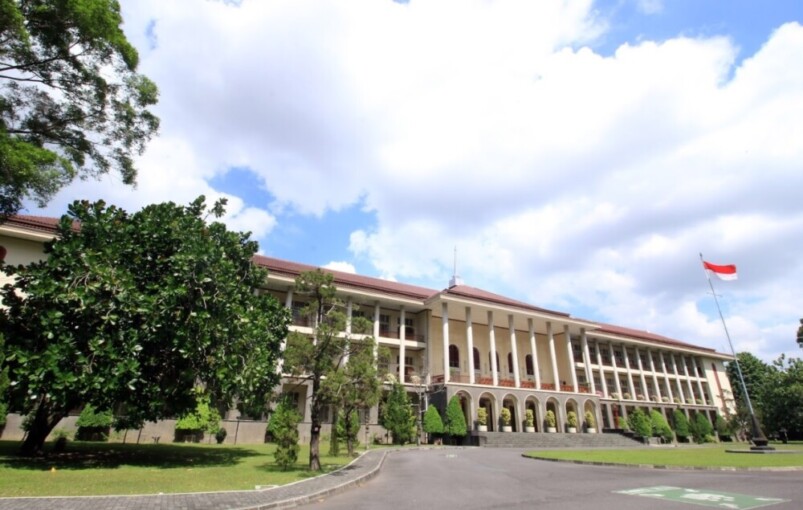 Antonia Morita Iswari Saktiawati, MD, Ph.D. (Faculty of Medicine, Public Health, and Nursing) and Dr. Himawan Tri Bayu Murti Petrus (Faculty of Engineering) have been announced as Indonesian early to mid-career researchers (ECRs) for the 2022 Science Leadership Collaborative.
The Science Leadership Collaborative is a transformational leadership program organized by The Conversation Indonesia (TCID), with grant support from The David and Lucile Packard Foundation, that aims to help 30 science researchers achieve their potential as community leaders through research and development.
Antonia and Himawan will attend online workshops, access continuous learning materials, receive mentoring and peer coaching, and carry out a collaborative project throughout the program. The SLC is expected to end in March 2023.
Antonia Morita Iswari Saktiawati is a researcher and lecturer at the Sub-Department of Pulmonology, Department of Internal Medicine. The 1984-born academic holds a Ph.D. from the University of Groningen, with research on inhalation for tuberculosis diagnosis and therapy.
She has received several grants and awards, such as the Faculty for The Future from the Schlumberger Foundation (2014), the Excellent Academics Awards in Publication from UGM (2019), the Best Young Researcher from the UGM Center for Tropical Medicine (2020), and the Rising Star at the 7th International Workshop on Lung Health in Prague (2020) for her research on the use of electronic nose for tuberculosis diagnosis.
Himawan Tri Bayu Murti Petrus is the Head of the Department of Chemical Engineering. He completed his D.Eng. at Kyushu University, Japan, in 2012. He focuses on mineral management and energy conservation and has published more than thirty journals and nine patents.
Himawan was the recipient of the 2015 JICA scholarship to Kyushu University, the 2018 Endeavor Research Fellowship to the University of New South Wales, and the 2019 ASEAN Science & Technology Fellowship by USAID. He is also one of the 2020 ASEAN Science Diplomats tasked to develop mine management science in Southeast Asia.
Author: Ika