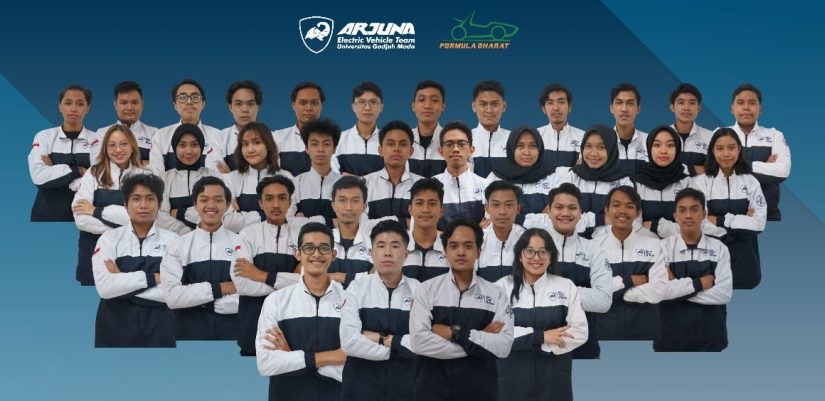 Arjuna's latest electric car design has been named the 4th overall champion of the Formula Bharat 6th Annual FSEV Concept Challenge (Pi-EV 2022). The car also won first place in Software and Intelligence Integration and third place in Procurement Strategy.
"We are delighted to have taken home three awards in this prestigious international competition," said Arjuna's Head of Electronics and Control Ahmad Hisham Wahono (Electronics and Instrumentation), Monday (18/7).
Ahmad said the Arjuna 2022 car design had a stable, integrated system based on the requirements of IEC61508, ISO26262, and ISO6469-2 for electric racing cars. The Battery Management System (BMS), gearbox, and software architecture & integration are all researched and produced by the team.
"We won thanks to our special strategy from preparation, optimal car design concept to clear goal setting," he said.
Despite the relatively short preparation time, Arjuna remained focused and determined to succeed. The team hopes to keep growing and optimizing the results from previous competitions to achieve higher targets, especially for the upcoming face-to-face competitions post-COVID.
Author: Agung Nugroho