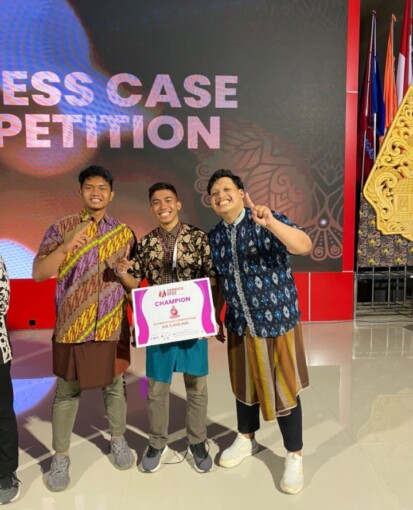 The Arutala team of the UGM Faculty of Engineering won first place in the 2022 Derrick Annual Oil and Gas Business Case Competition organized by the Exploration and Production Student Association, the IATMI SM PEM Akamigas Cepu, and the Society of Petroleum Engineer PEM Akamigas Student Chapter.
Muhammad Najmi Hafiy (Geological Engineering), Fadhil Wirakusuma (Geological Engineering), and Fikri Riyadi Ulhaq (Nuclear Engineering) were challenged to solve a case problem that occurred in the Bojonegoro area and Pertamina EP Cepu.
The team suggested the idea of CSR (Corporate Social Responsibility) with the PESTLE (Political, Environmental, Social, Technology, Legal, and Economy) approach to increase public trust over the next three months in Pertamina EP Cepu.
"Our idea was deemed a breath of fresh air for Pertamina EP Cepu and the surrounding community," he said on Friday (14/10).
Derrick features an array of oil and gas-relevant competitions, such as business case, plant design, geothermal case study, drilling fluid design, well design, and more. The competition targets students throughout Indonesia and Southeast Asia.
Author: Ika