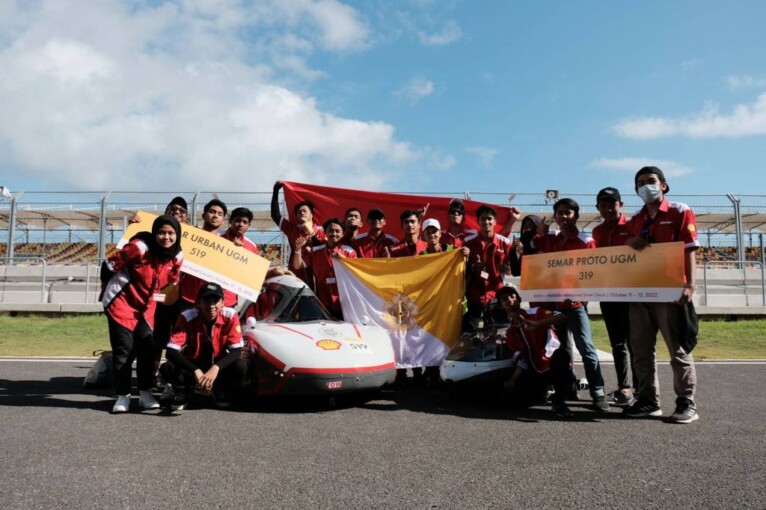 Semar UGM picked up a total prize of $2500 at Shell Eco-Marathon 2022 Indonesia held at the Mandalika Circuit, West Nusa Tenggara, on 11-15 October 2022.
The team's Prototype and Urban Concept cars won 1st place for the Battery Electric energy type and 2nd place for the Internal Combustion Engine energy type, respectively. Team member Adzmi said that Semar Proto managed to reach 587 km/kWh, while Semar Urban reached 332 km/l.
"Competing at the Mandalika Circuit is indeed a challenge for us. We need to get everything set, especially the driver's condition to deal with uncertain weather, track length, hot temperatures, and so on," he said on Monday (17/10).
The Shell Eco-Marathon is a global car design and racing competition that challenges STEM students across the globe to build the world's most energy efficient car for a better and more sustainable world.
The competition challenges two vehicle categories: Prototype and Urban Concept. Prototype cars should be as streamlined and aerodynamic as possible and energy efficient. Besides energy efficiency, Urban Concept cars must also consider driver comfort and luggage space.
This year, the competition featured 49 teams consisting of 33 representatives from Indonesia and the rest from India, Kazakhstan, the Republic of Korea, Malaysia, Nepal, the Philippines, Singapore, and Vietnam.
Author: Ika