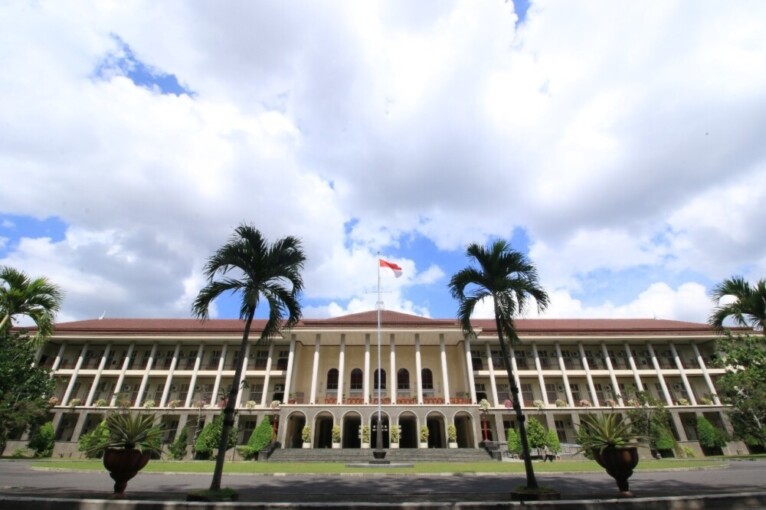 There has been an increasing trend of patent applications at UGM over the last five years. UGM Research Director Dr. Mirwan Ushada said the university had filed 81 patent applications this year (18 October 2022). From 2018 to 2021, UGM applied for 73, 148, 141, and 143 patents, respectively.
"These figures show that research productivity at UGM is satisfactory. In 2019, UGM was ranked first in the patent application for the university category by the Directorate General of Intellectual Property of the Ministry of Law and Human Rights," said the director on Thursday (20/10).
According to him, innovation at UGM is not only academic-driven but also industrial and community-driven. The university always encourages researchers to produce research that can benefit the scholarly world, society, and industry.
To retain this growth, UGM is committed to creating a conducive research system within the university, encouraging multidisciplinary and multiple helix synergies, and intensifying the promotion of patent registration, besides assisting researchers with the patent acquisition.
In addition, the number of granted patents at UGM has increased from 12 patents in 2018, 12 in 2019, 30 in 2020, and 34 in 2021 to 35 patents in 2022 (as of 18 October). UGM has acquired 166 patents to date in total.
Mirwan said his party sought to strengthen good research governance by establishing a systematic IPR management and development system and facilitating university research ethics commissions. UGM also seeks to balance administrative compliance and flexibility of research development in encouraging patents or intellectual property rights for commercialization.
Currently, UGM has commercialized 30 intellectual properties in collaboration with industrial partners. Most of these IPs come from research and innovation of medical devices and technology in the digital, health, and agro sectors.
The above include GeNose C19 (coronavirus breathalyzer), INA-SHUNT (shunting device for treating hydrocephalus), OST-D (water-soluble vitamin D), GAMA-Cha (synthetic bone graft substitute for bone defect maintenance), NPC Strip G (tool for early diagnosis and detection of nasopharyngeal cancer), Ceraspon (hemostatic sponge made of premium quality bovine gelatin for postoperative bleeding control), early warning system and detection tool for landslides, and digital radiography control device.
UGM Science Techno Park is UGM's Technology Transfer Office and works side by side with the Directorate of Research, a directorate that manages the Intellectual Property Center at the university. These units are tasked with commercializing innovations and overseeing intellectual property protection at UGM.
The Science Techno Park has commercialized research in national priority areas, such as Health, Integrated Agriculture, New and Renewable Energy, Manufacturing, Engineering, Information and Communications Technology, and Heritage, Art, and Culture Sustainability Management.
As a result of the university's continued dedication to research translation, UGM received the WIPO IP Enterprise Medal at the 2022 World Intellectual Property Day organized by the Directorate General of Intellectual Property of the Ministry of Law and Human Rights in April.
Author: Ika