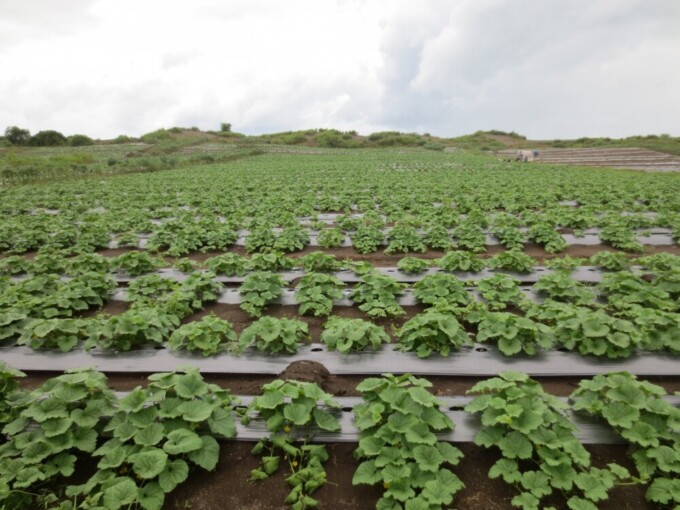 Faculty of Biology UGM has recently evaluated the planting of Melodi Gama 3 melon cultivar (MG3) in Kebumen. MG3 cultivar is an excellent work done by Faculty of Biology. It is aromatic, orange in colour, sweet and resilient against powdery mildew, which does not need too much fungicide, so it is environmentally friendly.
Head of researchers for Gama Melon, Dr. Budi Setiadi Daryono, M.Agr.Sc, said they make evaluations, briefing and give thousands of seeds of the cultivar to farmers.
"We will keep the planting of MG3 whether in the dry season or the rainy season to get a full information for the development of melon cultivation around the sand dunes in Kebumen," said Budi on Monday (22/7).
Through the research funded by Acceleration and Extension of Indonesian Economic Development (MP3EI), it is expected the melon cultivation can help people's prosperity.
According to Budi, the cultivation is done so that it will be more effective and environment friendly. The sand dunes may act as a safeguard of the coastal areas from sea wind.
"Still, there is some barrier such as environment and pests," he said.
According to Sangidah, a melon farmer, the area in sand dunes of Kebumen was formerly used for growing cassava only. Since 1999, melon and watermelon have been grown there.