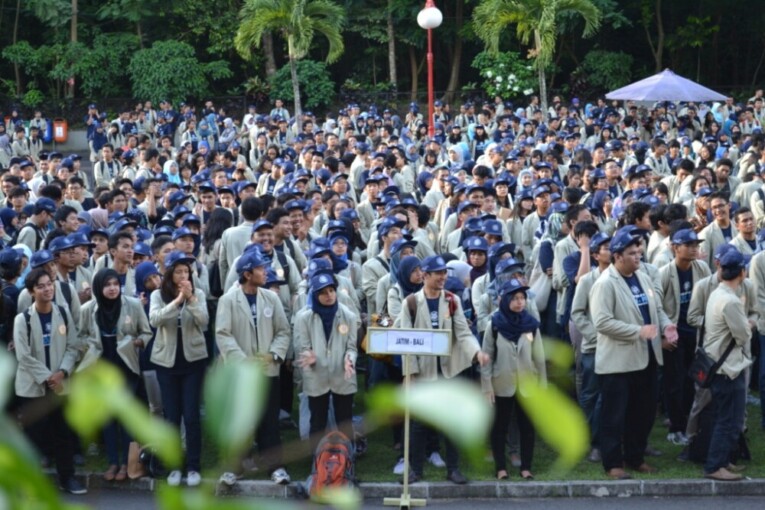 Currently, there are 200 Indonesian universities having cooperations with Yayasan Dana Sejahtera Mandiri (DAMANDIRI) in conducting Student Community Service (KKN Posdaya). The students who are assigned to villages across Indonesia are conducting four main duties: health, education, environment and entrepreneurship.
Prof. Dr. Suratman, M.Sc, Vice Rector of UGM of Research and Community Service, said the students joining the KKN Tematik Posdaya were conducting programmes in alleviating poverty and unemployment in villages. Their role is very important as not only do they build the village but also the country.
"Obviously, in the 21st era of ASEAN, we want to bring Indonesia away from the image of poverty and corruption. These conditions are very damaging, so, the academic spirit has to be put on society, and we strengthen it on the future generation," he said in Grha Sabha Pramana, Bulaksumur, Thursday(16/1) during a convention of the Posdaya and a working meeting of Damandiri, a cooperation between UGM Institute for Research and Community Service and Yayasan DAMANDIRI.
Prof. Haryono Suyono, chairman of DAMANDIRI foundation, extended his appreciation to many Indonesian universities. Due to the assistance of the rectors and students joining the KKN Posdaya, the programme has empowered thousands of impoverished families in villages. Until December 2013, as many as 30 thousands of students have done community service.
"KKN Posdaya was started by Universitas Jenderal Sudirman in Purwokerto. It has attracted businessmen to become foster parents for impoverished families," he concluded.