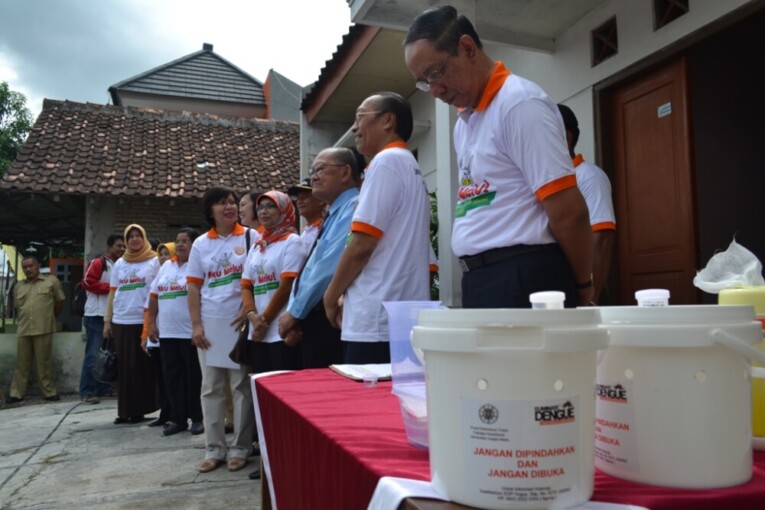 YOGYAKARTA – Eliminate Dengue Project (EDP) team of researchers from Universitas Gadjah Mada have officially released thousands of eggs of Aedes aegypti mosquitoes that have Wolbachia bacteria to villages in Bantul regency, namely Singosaren 3 and Jomblangan. Symbolically, this was done by Vice Governor, Paku Alam IX, on Monday (8/12).
Widi Purwanto, 60, resident from Jomblangan, welcomed the research, saying that this would produce positive results to the environment.
Chairman of EDP team, Prof. Dr. Adi Utarini, said the release of the mosquito with Wolbachia was one form of support for government in eliminating the spread of dengue epidemic.
According to the chairman, the project uses natural sources that can normally be found in insects. "The Wolbachia technology is natural, safe, and sustainable. Earlier project in Sleman has proved effective," said Adi Utarini.
Wolbachia is known as natural bacteria found in insect cells. They can inhibit and minimise the Dengue to replicate.