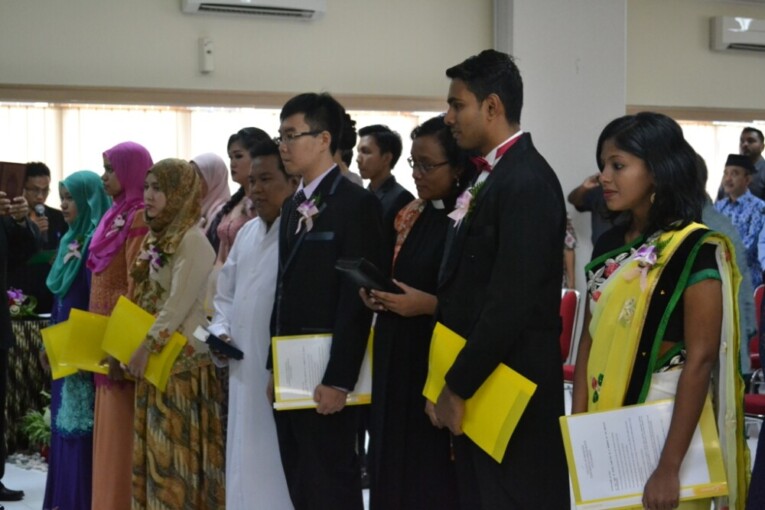 YOGYAKARTA –As many as 14 Malaysian and 3 Indonesians new doctors have been inaugurated recently at Universitas Gadjah Mada. They have studied for an average of 5 years and 8 months with average GPA 3.69.
Dean of Faculty of Medicine UGM, Prof. Dr.dr. Teguh Aryandono, Sp.B(K).Onk., congratulated the new doctors, expressing his pride of the students in the international class who have completed their studies at UGM. "I hope your competencies now can be made useful for your society and country," said the Dean.
Teguh reminded them to always develop their knowledge by pursuing even higher education. Teguh also asked them to maintain good relations with UGM despite their return to their home country.
Furthermore, Teguh said one of challenges facing doctors currently is how to apply the one health concept in health problems through multi-disciplines and multi-sectors approach. "In the one health concept, handling of diseases caused by animal and environment has to involve cross-profession skills, such as doctors, veterinarians, nutritionists, nurses, ecologists, and social scientists," said Teguh.