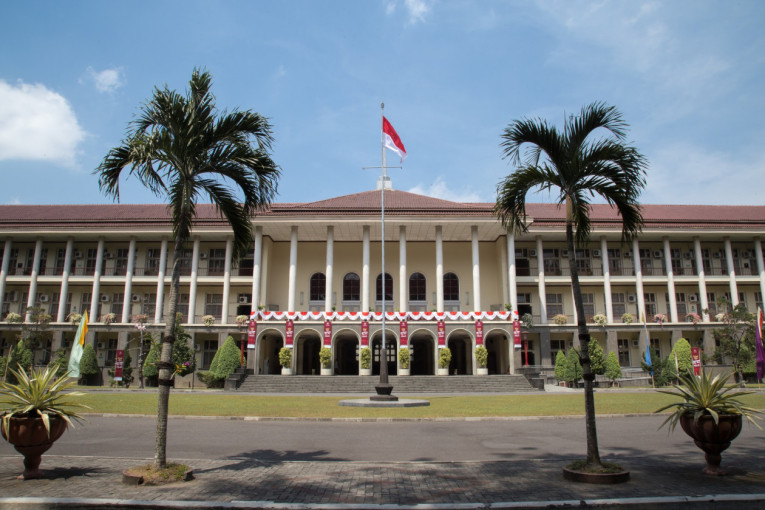 Universitas Gadjah Mada (UGM) has achieved a prestigious ranking within the top 50 universities globally in the 2023 THE Impact Rankings, recognizing its significant contributions towards Sustainable Development Goals (SDGs) 1, 7, and 9. 
The UGM Vice-Rector for Education and Teaching, Professor Wening Udasmoro, emphasized the importance of tracking citations for UGM's SDGs-focused publications in Scopus, highlighting their impact on global research and knowledge development, during a workshop on writing SDGs-oriented publication releases on Wednesday (September 13).
Similarly, the Head of the UGM Quality Assurance and Reputation Unit (SPMRU), Professor Indra Wijaya Kusuma, emphasized that citations are one of the indicators in university rankings, and citations are natural and cannot be intervened. 
"Citations have become one of the indicators in the assessment of university rankings worldwide," he said.
As noted in Scopus, the two most cited SDGs publication articles produced by UGM lecturers in the last ten years are:
"Severe Acute Respiratory Syndrome Coronavirus 2 (SARS-CoV-2): An overview of viral structure and host response" with 637 citations relating to SDG 3: Good Health and Well-being.
It was published in the Diabetes and Metabolic Syndrome: Clinical Research and Reviews journal and was written by Dr. Indwiani Astuti, MD, from the UGM Faculty of Medicine, Public Health, and Nursing.
"Use of and barriers to access to opioid analgesics: a worldwide, regional, and national study" with 383 citations, pertaining mainly to SDG 17: Partnerships for the Goals. 
Professor Sri Suryawati, an expert in Pharmacology and Therapeutics at the UGM Faculty of Medicine, Public Health, and Nursing, is the author of this article.
On a separate occasion, Professor Mirwan Ushada, Director of Research at UGM, greatly appreciated the two authors for their work.
"Congratulations to Dr. Indwiani Astuti and Professor Sri Suryawati, whose articles have received the most citations in international journals compared to other authors at UGM," said Professor Ushada.
Authors: Syahrul and Kiki (Directorate of Research)