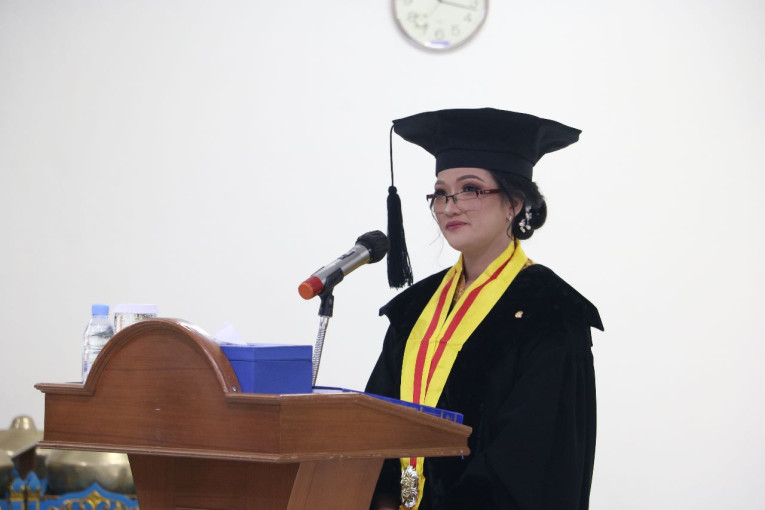 Media often conveys popular psychological misconceptions, for example, that total retrograde amnesia can occur through head trauma or paranormal abilities such as Extra Sensory Perception (ESP). 
These misconceptions are often repeated, making them familiar and leading to error-based assumptions. Because these assumptions seem logical and reasonable, people feel they are the truth.
Such a condition leads to the circulation of a large amount of inaccurate information, spreading psychological misconceptions and facilitating the dissemination of erroneous information.
"People spread information they receive through social media without first checking the facts, and it is often used for propaganda and the transmission of false information," Heru Astikasari Setya Murti said in her dissertation defense at the UGM Faculty of Psychology on Tuesday (25/7).
Therefore, according to her, it is essential to understand that exposure to information without proper understanding can lead to misconceptions. Similarly, in psychology, misconceptions spread just as much as accurate information.
In front of the examination committee, Heru Astikasari, a lecturer at Satya Wacana Christian University in Salatiga, said her research aimed to determine the role of critical thinking through critical thinking instruction integrated with refutation text in reducing psychological misconceptions and considering cognitive inhibition as a moderator.
In her dissertation "The Role of Critical Thinking and Cognitive Inhibition in Psychological Misconceptions," the doctoral candidate attempted to develop a teaching media for critical thinking instruction integrated with refutation text in a serious game.
Astikasari explained that the research participants were students from the Faculty of Psychology at Satya Wacana Christian University, totaling 67 students aged 18-22 (M=19.6; SD=1.244). The results showed that there was no difference in psychological misconceptions between treatment group 1 (IBKT) and treatment group 2 (IBK) (t(65)=0.229; p>0.05).
The research showed that using a serious game integrated with refutation text (IBKT) on psychological misconceptions yielded similar results to critical thinking instruction without refutation text (IBK). 
This means that critical thinking provided through critical thinking instruction independently or integrated with refutation text similarly affects psychological misconceptions.
Results also showed that cognitive inhibition could be a moderator for treatment groups 1 (IBKT) and 2 (IBK). In treatment group 1 (IBKT), cognitive inhibition acted as a positive moderator, while in treatment group 2 (IBK), cognitive inhibition acted as a negative moderator.
"As an implication, IBKT and IBK in a serious game can be a critical thinking learning method to reduce psychological misconceptions," she explained.
The game created in this research can stimulate critical thinking, suggesting that further development is necessary to enhance critical thinking in education. 
With this, they can improve critical thinking skills and use their cognitive inhibition to reduce misconceptions.
Specifically, Psychology educators can pay more attention to psychological misconceptions and implement efforts to address them, one of which is by using refutation text.
"I believe the process carried out in this research can be further developed into a learning model," she added.
Author: Agung Nugroho