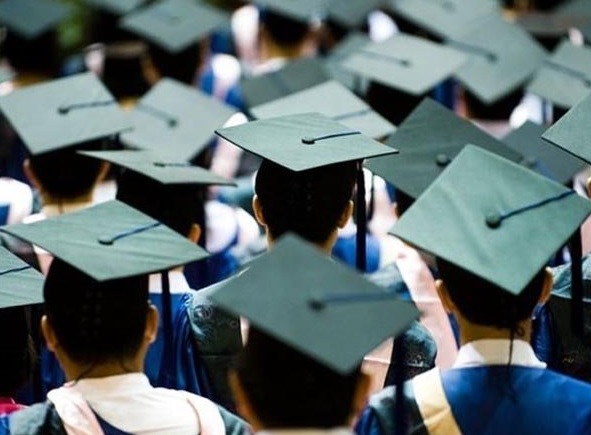 The abundance of labor force resources leading up to the demographic bonus in 2045 presents a unique challenge for Indonesia. 
Concerns about the lack of job opportunities, job competition uncertainty, and preparations for entering an aging population demand specific strategies to address them. 
Concurrently with these challenges, various changes and disruptions hinder the implementation of the national economic acceleration program.
Professor Anwar Sanusi, Secretary General of the Ministry of Manpower of Indonesia, conveyed the current state of Indonesia's labor market, which various factors influence. 
"Higher education institutions play a crucial role in employment because the consequence after graduation is entering the workforce. Our data here shows that graduates from higher education institutions still dominate the job market in urban areas," said Professor Sanusi during a sharing session by the UGM Faculty of Social and Political Sciences on "Post-Grad Transition: Preparing for the Job Market" on Friday, September 22.
"In other words, those who originally come from rural areas and are given the opportunity for education in cities rarely return to their hometowns. We are committed to making these villages economic centers, creating a relationship between rural and urban areas."
According to data from Statistics Indonesia, in 2023, as many as 75.63% of university graduates chose to work in urban areas. This has implications for the government's rural development program outlined in Law Number 6 of 2014 concerning Villages. 
Furthermore, when looking at the segmentation of job types, 86.91% of highly educated workers are only spread across the tertiary formal sector, such as trade and services. 
Meanwhile, the primary sector, such as agriculture, the cornerstone of the nation's food supply, has experienced a decline. 
The secretary general mentioned that there has been de-agriculturalization in university graduate workers. Food production may weaken if left unaddressed, leading to a food crisis.
"When aggregated with all employment data, the situation is somewhat different. Most of the population works in the informal sector, especially rural areas. These people are vulnerable because they do not receive labor protection and employment rights," said Professor Sanusi.
"However, during the pandemic, this sector was more able to survive than the formal sector, even when the formal sector was not operating."
Additionally, the secondary sector, which has great potential, is less favored by university graduates. 
The professor emphasized that the most significant example is the dynamics in agriculture, where interventions and development programs are still insufficient to harness the potential of the rural agriculture sector.
These obstacles are considered quite risky in facing the demographic bonus of the population in 2045 when 72% of the population enters the productive age. 
"Japan has been productive for 49 years. In other words, it is almost there; it will enter the elderly population era. Only a few will be productive. This is an issue," Professor Sanusi revealed.
"It will be a blessing if we can manage it well; otherwise, it will be a disaster. Firstly, if we can manage this golden period well, we will have accumulated savings when this dependency ratio increases."
In addition to job sector segmentation and productivity, other employment issues emerge when looking at job trends among Generation Z. Currently, various job sectors, especially offices, implement the Digital Nomad or WFA (Work From Anywhere) system. 
Workers are not required to be based in the office but are free to work from anywhere as long as they are connected to the internet. Some individuals have practiced this for years, working outside the office and then deciding to live in the destination location. 
Generation Z highly favors this method in urban tertiary job sectors.
"Generation Z, when compared to previous generations, is quite different. They have exceptional digital knowledge, digital literacy, and better foreign language skills. However, their weakness lies in their lack of loyalty," he added.
"That's why the concept we promote in employment is 'paid based on hours.' This is actually what the Labor Law aims to provide. So, it's not about weakening it but anticipating the future, where workers will no longer be paid monthly wages but will be paid per hour."
Adjusting the system can take time and effort, considering that people are accustomed to the monthly wage system. 
Therefore, there needs to be a formulation of a better system in accordance with the existing conditions. The labor system is expected to shape a productive society with full guarantees of welfare and fulfilled labor rights.
Author: Tasya
Photo: TVmu.tv