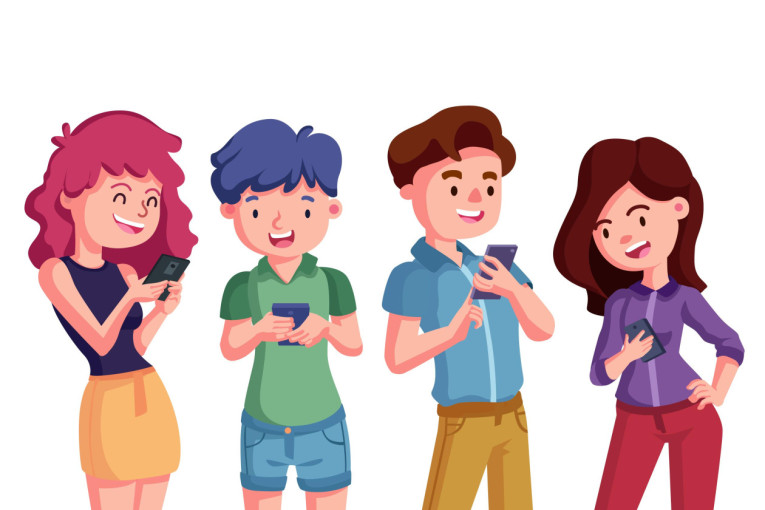 Generation Z comprises individuals aged between 8 and 23 years old. Currently, they make up 27.94 percent of Indonesia's total population. This generation is considered to dominate activities on social media in cyberspace. 
Social interactions in the digital world can positively affect a child's growth and development regarding access to learning materials, digital literacy, identity formation, and social connections. 
However, there are also threats to children, such as the potential to become victims of advertising, spam, personal information tracking, involvement in downloading illegal content, and the possibility of exposure to pornography and cyberbullying. 
Therefore, parents play a crucial role in monitoring their children's digital activities.
Research conducted by Annissa Reginasari, a doctoral student in psychology at the UGM Faculty of Psychology, focused on modeling parental monitoring of children's digital activities and involved 433 respondents who were parents over 36 years old and living in Yogyakarta and Riau. 
The study found that closeness plays a significant role in supporting parents' monitoring of their children's digital activities, alongside efforts to build closeness with their children. 
"Parents need to reduce the intensity and duration of their children's internet-connected device usage and redirect their attention towards optimizing parenting functions," Reginasari said during her doctoral defense on Tuesday (September 26). 
Professor Tina Afiatin was her supervisor, with Dr. Bhina Patria as co-supervisor.
According to Reginasari, building closeness with children will help parents obtain voluntary information about their children's daily activities, including their digital ones. 
"Operationally, parents need to pay full attention when their children talk about their online and offline activities, follow the social media created by their children or managed by the parents, and ensure that online interactions between parents and children do not threaten closeness or erode the child's trust in their parents," she explained.
Furthermore, Reginasari suggested that parents should also reduce conflicts with their children so that they can build holistic trust in their parents and openly discuss their online and offline experiences. 
This is because children can trust their parents when they feel safe and not judged for whatever they share with their parents. 
"It is important for parents to provide unconditional positive acceptance to their children, both in terms of building closeness and in implementing parental monitoring," she added.
The willingness of children to share information with their parents indicates that parents have successfully built a quality relationship with their children. 
This will help parents implement monitoring of their children's digital activities, primarily through monitoring and agreements. Children can share their online and offline experiences during family dinners or spending time with their parents on school holidays.
Author: Gusti Grehenson
Photo: Freepik