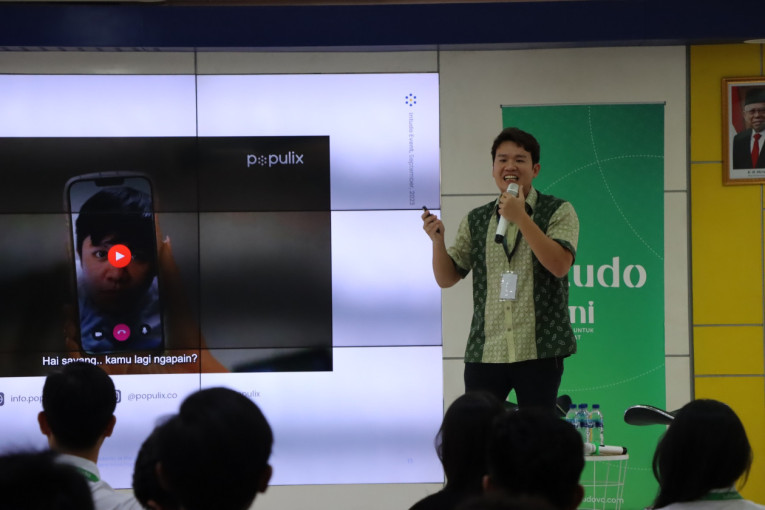 Co-founder and CEO of Populix, Dr. Timothy Astandu, stated that building a startup is not as easy as flipping a hand. 
He believes building a startup requires persistence and consistency to survive and thrive. He compares starting a startup to being a student working to complete their education to graduate and embark on a career.
"So, is building a startup difficult? There's nothing easy about it. Just like in school, our goal is to build something," Dr. Astandu said during a talk show organized by the Center for Digital Society (CfDS) at the UGM Faculty of Social and Political Sciences. 
The talk show was titled "Understanding Opportunities and Dynamics in the Startup Industry" on Friday, September 8, in the faculty's auditorium.
Dr. Astandu shared that the initial idea behind starting Populix was to make research data a reference point for businesses' decision-making processes. 
"We wanted to provide research and solution services for businesses. Research shouldn't just serve the academic world but also benefit SMEs," he said.
Regarding Populix's first project, Dr. Astandu recalled that they were manually collecting data from respondents at a supermarket mall when they first started. 
"We were doing it manually. It wasn't efficient, but we started from scratch. Then, we elevated it using technology. If you have strong technology, you can turn it into a real startup," Dr. Astandu explained.
He also shared that they couldn't afford to rent an office in the early days, so they had to work in cafes. 
"We worked in cafes because we didn't have an office. But now, our data is used everywhere. That's something we've developed from our initial efforts," the Populix CEO said.
Patrick Yip, Co-Founding Partner of Intudo Ventures, explained that Intudo is a venture capital firm that specifically provides funding for startups in Indonesia. 
"With a fund manager concept, we receive money from domestic and international investors, and our job is to choose startups we want to invest in," he said.
Regarding the criteria for selecting startups to receive venture capital, Patrick Yip mentioned that they typically choose startups operating for 3 to 4 years. They also evaluate startups from operational and legal aspects. 
"We look for startups with investment potential by thoroughly assessing their condition. Our partnership with startups aims to promote economic growth," Patrick Yip added.
Author: Gusti Grehenson