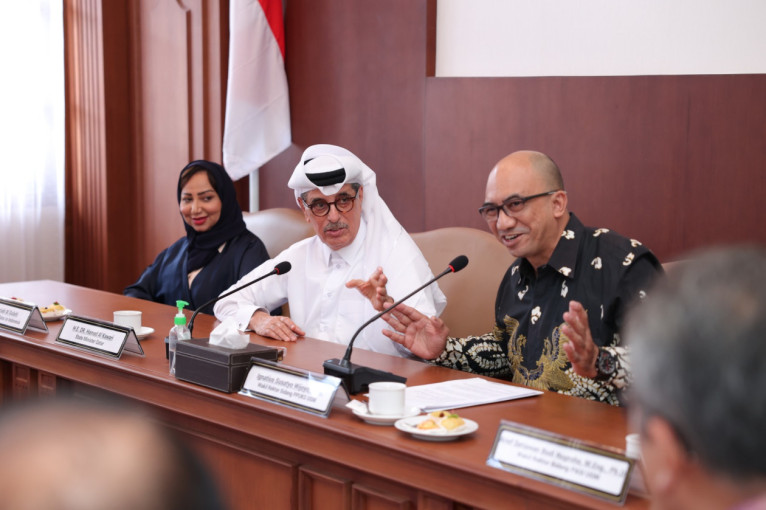 UGM received a delegation from Qatar led by the Minister of State, Dr. Hamad bin Abdulaziz al-Kawari, on Wednesday (7/6).
UGM Vice-Rector for Research, Business Development, and Cooperation, Ignatius Susatyo Wijoyo, welcomed the State Minister and his entourage at the UGM Central Building. The two parties discussed the cooperative potential between UGM and Qatar in education, research, and other fields.
"This meeting signifies our willingness to collaborate and will be a solid foundation for our joint activities in the future," he said.
The Vice-Rector said Qatar and Indonesia had a mutual interest in cooperation. UGM is ready to participate mainly in education, research, and community service cooperation.
"We need to work together to make this happen. So, I would like to use this opportunity to encourage UGM faculties and research centers to look for further possible cooperation opportunities with Qatar so that we can see the results immediately," he explained.
Dr. Hamad Al Kawari said that education is essential to increase people's knowledge and encourage the nation's development. Therefore, building collaboration and partnership in education is needed.
"Qatar has many universities, and we strive to build cooperation with universities and various partners, including UGM. Qatar has yet to cooperate with UGM, so we hope to establish cooperation with UGM, and it can last in the long term," he said.
Author: Ika
Photographer: Firsto