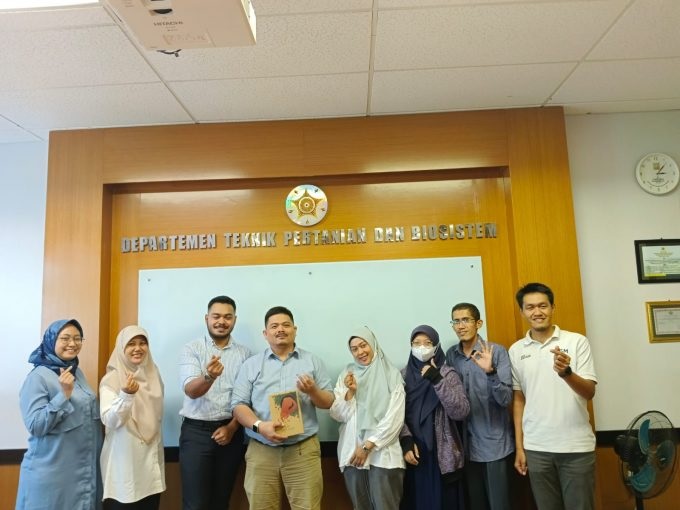 Food waste is an issue faced by societies worldwide. Food leftovers contribute to the world's largest portion of organic waste, amounting to 30.7 percent.
Dr. Muhammad Heikal Ismail, a lecturer from the Department of Chemical and Environmental Engineering, Faculty of Engineering, UPM Serdang Malaysia, highlighted this during a guest lecture as part of the 12th Lustrum of the UGM Faculty of Agricultural Technology (FTP) on Monday, June 26, 2023. 
The guest lecture, organized by the Department of Agricultural and Biosystems Engineering, discussed food waste and its utilization for biogas and fertilizer.
Dr. Ismail stated that much food waste comes from developed countries, including the United States, United Kingdom, Singapore, Japan, Korea, and Taiwan. 
In developing countries, food waste is primarily found in the early stages of the production chain. As an organic waste, food waste holds significant potential for conversion into biogas and fertilizer.
During the lecture, Dr. Ismail expressed his interest in the community empowerment efforts developed by the department, specifically regarding biogas in Selopamioro Village in Bantul and Sambak Village in Magelang for energy and fertilizer production.
In recent years, the department has been supporting efforts in addressing food waste through various community empowerment activities in several villages in the Special Region of Yogyakarta and Central Java, transmitting knowledge about converting food waste into renewable energy and fertilizer sources.
These efforts align with UGM's commitment to supporting the delivery of Sustainable Development Goals (SDGs), particularly SDG 2, which aims to end hunger, achieve food security and improved nutrition, and promote sustainable agriculture. 
They also contribute to SDG 7, which ensures access to affordable, reliable, sustainable, and modern energy for all.
In this lecture, Dr. Andri Prima Nugroho, Head of the Environmental Engineering Laboratory for Agricultural Buildings, and Dr. Prieskarinda Lestari and Dr. Ngadisih, the department's faculty members, spoke on the management of food waste into biogas and fertilizer.
Author: Ika
Photo: Department of Agricultural and Biosystems Engineering