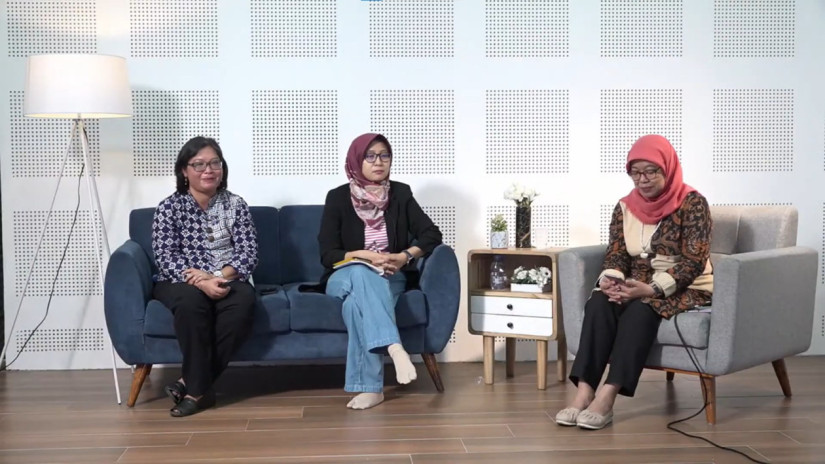 Universitas Gadjah Mada (UGM) held a Health Promoting University (HPU) webinar titled "Creating a Bully-Free Campus" on Thursday (6/7) for faculty and non-teaching staff from various universities in Indonesia. 
The webinar aims to support UGM's efforts in creating a safe and comfortable campus, following the approach of a healthy campus.
"We want to achieve a safe, comfortable, and happy campus, free from bullying. Hopefully, the information shared can provide benefits and be disseminated further at the faculty and university levels," said HPU Chair at UGM, Professor Yayi Suryo Prabandari.
The webinar featured three speakers: the Inspector General of the Ministry of Education, Culture, Research, and Technology, Dr. Chatarina Muliana; a sociologist from UGM, Dr. Desintha Dwi Asriani; and Chair of the HPU Zero Tolerance for Violence, Bullying, and Harassment Task Force, Dr. Sri Wiyanti Eddyono.
Dr. Muliana explained that bullying is one of the three significant sins in higher education, alongside sexual violence and intolerance. Bullying can have a tremendous impact on the victims and the university as a whole.
Therefore, she emphasized that campuses must pay attention to bullying cases and provide a support system for handling bullying incidents. This support includes handling governance, support for victims, and the imposition of sanctions.
"We cannot consider bullying cases as simple issues and part of our culture. It violates the principles of higher education," the inspector general said.
During the same occasion, sociologist Dr. Asriani spoke about adolescent bullying phenomena, including cyberbullying trends. She also discussed bullying phenomena from a sociological and gender perspective and the structural and cultural mechanisms in handling and protecting bullying cases, which often clash.
"This is often a dilemma where formal laws are coercive and universal, but there are also situations in society where they are used culturally. Finding the right approach is often a challenge," the sociologist stated.
In the final presentation session, Dr. Eddyono presented the 2022 Bullying Perception Survey findings and strategic action plans for faculty and non-teaching staff within the UGM community. Besides the handling process, she highlighted the efforts to prevent bullying incidents.
"It is better to prevent than to handle, and prevention must be done massively," she emphasized.
Author: Gloria