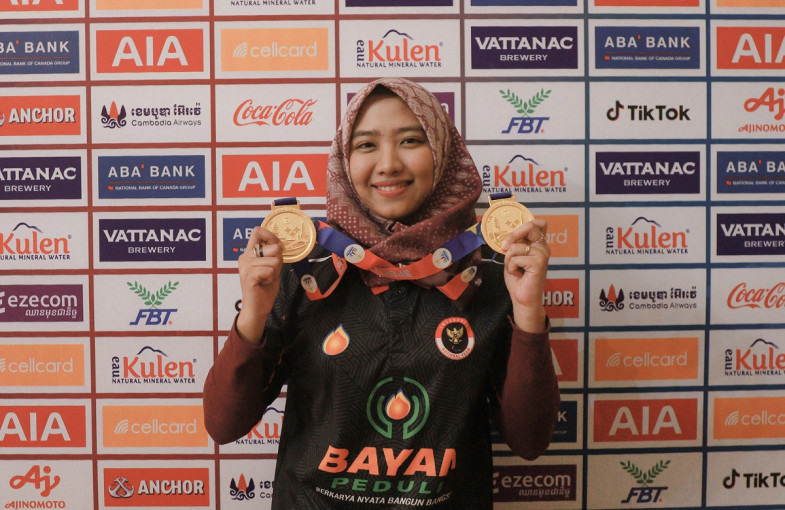 Veterinarian Farah Yumna Budiarti, an alumna of the UGM Faculty of Veterinary Medicine, has brought home six medals from chess at the 2023 ASEAN Para Games, namely two individual gold medals, two team gold medals and two silver medals.
The 2023 ASEAN Para Games chess event was held in Phnom Penh, Cambodia, from Saturday (3/6) to Thursday (8/6). Categories contested were standard, rapid, and blitz, with individual and team scores calculated for each category. 
Each category required a minimum of four participating countries, with each country allowed to send three representatives. This year, five countries competing in the chess event were Indonesia, Vietnam, the Philippines, Malaysia, and Thailand.
At this prestigious sports competition, the Indonesian national chess team won 41 medals: 15 gold medals, 17 silver medals, and nine bronze medals. With this outstanding achievement, Indonesia solidifies its position as the overall champion of the 2023 ASEAN Para Games.
"Don't be afraid to dream. I have wanted to be part of the Indonesian national chess team for the past 15 years, and it has only come true now. What touched me was when the Indonesian national anthem was played in a foreign land, and we from the Indonesian team sang it as loudly as we could," said Budiarti.
She hopes to contribute more medals at the upcoming 2023 Asian Para Games, which will be held in China in October.
Author: Rifai