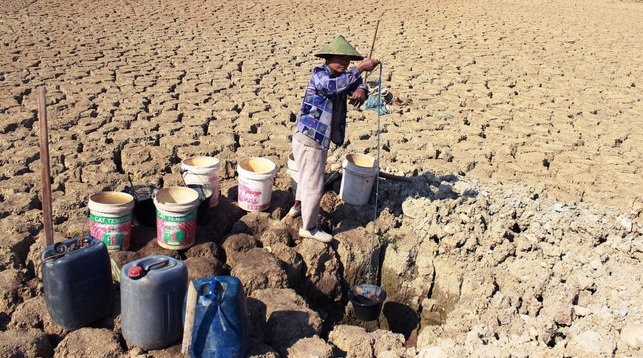 The International Conference on Environmental Resources Management (ICERM), organized by the UGM Faculty of Geography, has returned. 
The international symposium invites experts from various countries to discuss environmental issues. This year, ICERM focuses on the theme "Managing Water Resources for Sustainable Living," which commenced on Tuesday (September 26).
"I express my gratitude for the successful organization of this event, especially to the experts, researchers, and academics who are present. This event serves as a platform for discussion and helps us formulate the right steps in addressing environmental issues," said the Dean of the Faculty of Geography, Dr. Danang Sri Hadmoko, in his opening remarks.
"This year, we are focusing on water. Every country faces different problems, and we gather to discuss them here."
The world's population has been increasing each year. According to the World Bank, the global population has been growing by 8.32 million people annually from 2011 to 2021, representing an 11.89% increase compared to the previous decade. 
The growing population results in the depletion of natural resources, including water. Although 72% of the Earth's surface is water, only a tiny portion is freshwater, while the rest is saltwater. 
This leads to water scarcity issues due to uncontrolled usage, considering that water is one of the basic human necessities.
The issue of water will be discussed in a cross-border context. It encompasses not only the availability of water in the present and future but also the distribution of water across nations. Not all countries in the world have access to clean water. 
Through ICERM 2023, experts aim to address the inequality in water resources and its implications for the future. 
This event has nine sub-themes, including integrated water resource management, livelihoods, urban water resources management, water justice for sustainable development, and disaster mitigation.
Since its inception in 2017, ICERM has involved hundreds of academics worldwide. The outcome of this event is research journals published through Scopus. 
"We hope this event can foster communication among experts worldwide. And the collaboration will not end with ICERM 2023. Various partnerships can also be established to strengthen our resilience in addressing environmental issues and securing our generations' future," the dean added.
Author: Tasya
Photo: Cnnindonesia.com