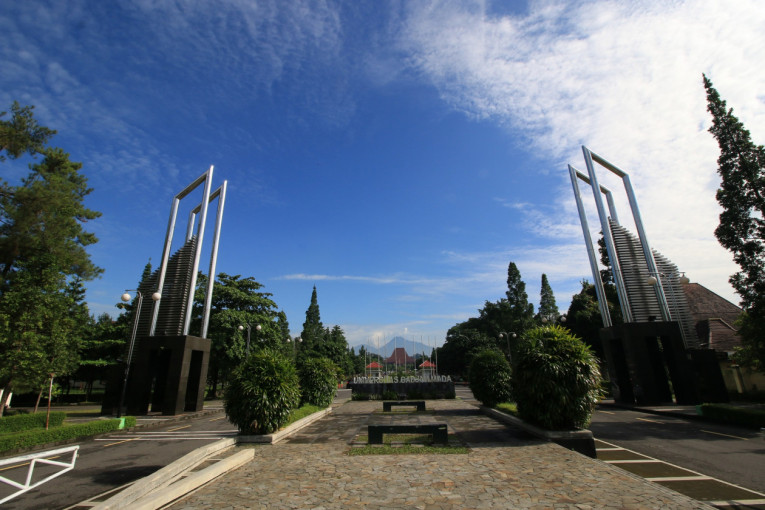 Universitas Gadjah Mada (UGM) has recently received a Cyber Security Incident Response Team (CSIRT) registration certificate from the National Cyber and Crypto Agency (BSSN). 
The issuance of this registration certificate is a form of government support and appreciation for UGM's commitment to participate in improving and developing cybersecurity systems within the campus environment.
Director of Information Systems and Resources (DSSDI), Dr. Ridi Ferdiana, stated that UGM is the first state university in Indonesia to obtain the CSIRT registration certificate from BSSN.
"UGM is the first state university in Indonesia to receive this CSIRT registration certificate," Ridi said on Friday (23/6).
According to him, the CSIRT registration certificate signifies UGM's ongoing commitment to participate in the improvement and development of cybersecurity systems. This certificate issuance required a process of approximately one year to ensure cyber security within the UGM environment and be deemed worthy of the registration certificate by BSSN. 
"The process we went through to obtain the registration certificate took about a year," Dr. Ferdiana said.
He explained that the CSIRT registration certificate obliges UGM to protect its cyber network and prevent hacking attempts constantly. The UGM CSIRT team is also expected to implement the best practices recommended by BSSN to protect networks, computers, and information systems within the UGM environment. 
"Such implementation will reduce the risks of various cyber security threats. It may not completely prevent hacking, but with the right practices, the risks can be minimized," the director added.
Currently, the DSSDI is trying to synergize data privacy within the university. As the first state university to receive the CSIRT registration certificate, UGM will serve as a role model and contribute to cyber security and data privacy protection. 
"Institutions, including UGM, are becoming more sensitive to data rules, norms, and policies. Most privacy breaches occur due to system vulnerabilities that are not updated or personal negligence in securing personal data and computers," he stated.
In response to questions from journalists about tips for the public to protect against hacking attempts and personal data theft while accessing the internet and using specific applications on mobile phones or computers, Ridi advised internet users and application users to update their passwords regularly and never use the same password for necessary and frequently accessed applications and systems. 
"Do not use the same password, for example, for banking access, email, and others," he said.
Additionally, he suggested implementing two-factor authentication for specific applications, such as using an authenticator app, SMS, email, or other methods. Equally important is not answering, picking up calls, or responding to unfamiliar or suspicious emails. 
"Do not respond if there are calls from unknown callers or emails and links that seem suspicious," he advised.
As a final tip, Ridi emphasized the importance of updating computer and mobile operating systems related to security, reading privacy policies, and being cautious when entering personal data into any information system.
Author: Gusti Grehenson