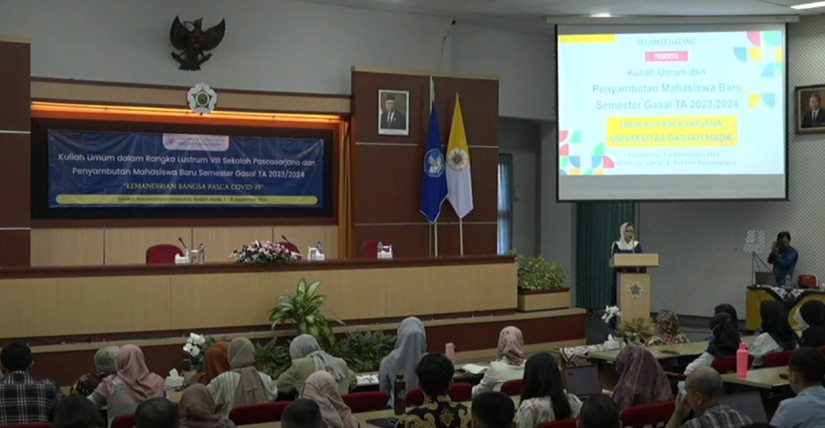 The UGM Graduate School organized an orientation program to welcome new students for the 2023/2024 academic year.
This event was held to equip the newly accepted students for their studies at the school. Additionally, the event was part of the celebration of the 8th Lustrum of the school.
The program featured the symbolic distribution of alma mater jackets to student representatives and the cutting of the 8th Lustrum ceremonial rice cone.
Over two days, from September 7 to 8, 2023, new students received lectures from UGM professors. 
On the first day, students had the opportunity to attend a guest lecture by Dr. Moh Sulthon Amien, who discussed the government's role in empowering society post-COVID-19. 
Following that, Professor Ali Agus explained the role of the food sector in advancing national self-reliance post-COVID-19. 
New students were also briefed on using the Simaster and Elok applications, introduced to the library and access to academic resources, and provided with academic and postgraduate student association information.
Dr. Heri Santoso introduced new students to UGM's core values on the second day. 
They also received information on Health Promoting University initiatives and the prevention of sexual violence on campus by Dr. Dewi Haryabi Susilasturi and insights on mind management for learners from Dr. Khabib Mustofa.
Author: Ika