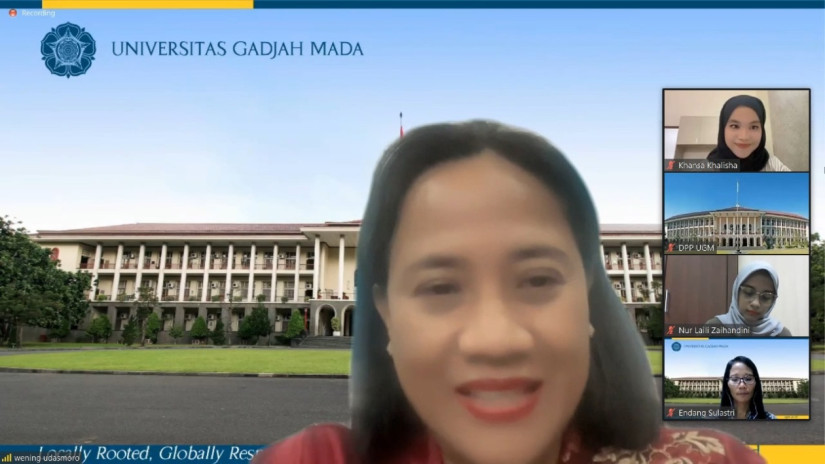 Universitas Gadjah Mada (UGM) has introduced the Talent Development Course to help students gain a competitive edge in the job market.
"I see a system or structure within our education system that affects students entering the job market. One example is the government's policy on accreditation. Many resist it and refuse to implement it," said UGM Vice-Rector for Education and Teaching, Professor Wening Udasmoro, on Thursday (September 7).
"But then, when students apply for a job, they find that only those programs with 'A' accreditation are accepted. This shows that a system is applied in the country that affects students."
She added that the government is also providing new alternatives for students regarding their thesis, where the thesis is no longer the only final assignment. UGM is trying to accommodate this by guiding students to make the right choices.
"We are trying to provide services that accommodate aspects of the Freedom to Learn–Independent Campus (MBKM). To be eligible for MBKM, it's a minimum of 10 credits, not 20," said Professor Udasmoro.
"So, for students who have completed the Community Service Program (KKN-PPM) with eight credits, that counts as MBKM, which means they are short of 2. So, we help them by offering one course, the Talent Development Course."
Ultimately, students will earn ten credits, which can be counted as MBKM credits.
Moreover, the Talent Development Course also brings in top business experts and entrepreneurs in Indonesia. This course has collaborated with government and private institutions, including state-owned enterprises in Indonesia, such as BNI, Nara Synergy, Bespin Global, and others. 
The registration period is from September 1 to 29, 2023, with 12 personalized sessions based on students' interests. The learning period will start from October to December, depending on the mentor's availability.
"So, when students successfully register for this course, our colleagues from the Faculty of Psychology will conduct a psychometric test. The results of this test will be used to recommend which courses need to be taken. We hope this course will guide students in their careers," explained Khansa Khalisya.
In one course, each student has the option to select 12 of the available 16 mentors. Different subjects are covered in the classes to get the pupils ready for the working world.
"We have designed this course as flexible as possible. So, there will be one session every Monday to Friday, from 3 to 9 p.m.," added Khansa Khalisya.
"We chose the late afternoon because students may have other courses in the morning and afternoon. Since the sessions are held online, it's very flexible."
The Talent Development Course is designed to meet students' learning needs. With the best mentors, the hope is that students can learn the ins and outs of the career world and be prepared before completing their studies. 
Author: Tasya