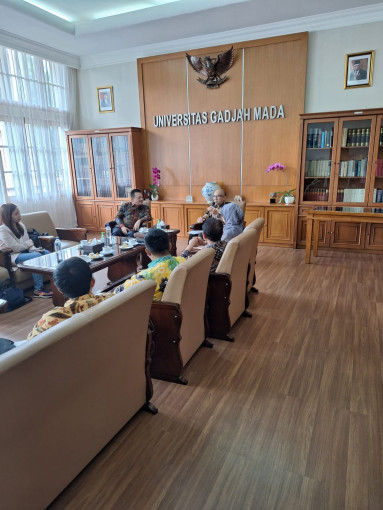 Universitas Gadjah Mada established cooperation in education, research, and community service with Bina Karya Prima. 
The cooperation agreement was signed by Vice-Rector for Research, Business Development, and Cooperation, Ignatius Susatyo Wijoyo, and Director of Human Capital of Bina Karya Prima, Bambang Yapri, on Thursday (9/6).
Ignatius Susatyo Wijoyo said UGM needs support and cooperation from companies, such as Bina Karya Prima, one of the largest FMCG companies in Indonesia.
"UGM is complete; all experts are here. There are 18 faculties and 2 schools. As the most comprehensive university, UGM continues to improve and wants to be closer to the industry, including through the MBKM, so that graduates can be work-ready," Wijoyo said.
With this cooperation, UGM students are expected to have internship opportunities at Bina Karya Prima. The same hope is also for the exchange between UGM lecturers and practitioners of Bina Karya Prima. Lecturers can be involved in the industry for research and development, whereas experts from Bina Karya Prima can share their professional experiences with UGM. 
"There can also be joint research, internship, and apprenticeship programs. So, not only students but lecturers can also participate. Soon we will have an event for inventors," he said.
The Vice-Rector said that Bina Karya Prima certainly has needs or requirements that UGM can support, primarily in research on new products, product development, etc.
"UGM certainly can support the industry needs, but we don't know what it needs. This can later be incorporated into the agreement with our research team, or we can have a community service program through CSR or something," Wijoyo said.
"Another way is involving our SCS-CEL program because ours is the best in Indonesia. As a community service, SCS-CEL is held throughout Indonesia, including in the frontier, outermost, underdeveloped areas."
Bambang Yapri said Bina Karya Prima is currently transitioning from the first generation to the second generation, so talking about modernization at the company also means talking about the company's sustainability.
"There are challenges, of course. The family company wants to contribute more," he said.
If previously the company was labor-intensive, it is now transitioning more to the technology of today. As a challenge from the journey passed from the last three companies, Bina Karya Prima currently focuses more on manufacturing.
"This is certainly a challenge for alumni or new students to want to work in manufacturing, including plantations," Yapri said.
He admitted that it is difficult to get professionals in manufacturing. This field, he believes, is not as sexy as the technology field.
Some countries become industrial technology barometers because they do not have natural resources. Therefore, Yapri said, they chose technology and service industries. This is different from Indonesia, which has abundant natural resources.
"Therefore, building resilient and independent characters is important, and it is not easy. I think such qualities exist in students at UGM," he explained.
Author: Agung Nugroho