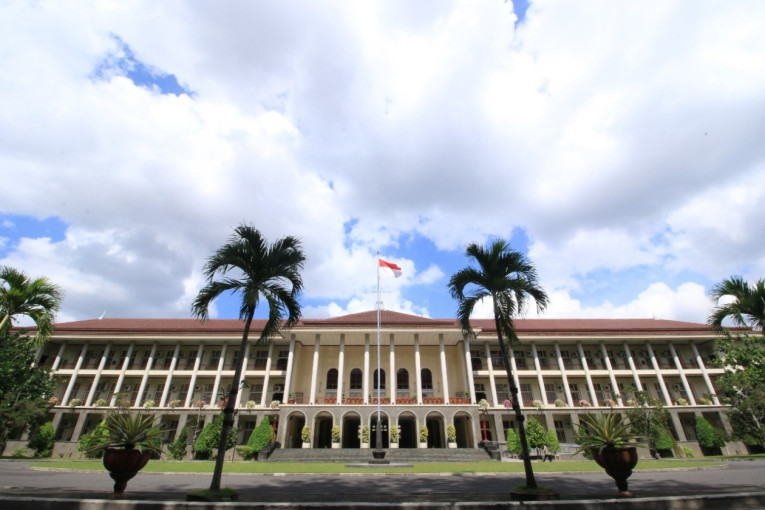 Universitas Gadjah Mada (UGM) has again become the university with the most funded project proposals in the Student Creativity Program (PKM) by the Directorate General of Higher Education, Research, and Technology.
This year, 282 proposals in eight fields of PKM from UGM have been granted funding. This number places UGM in the first position among Indonesian universities, followed by IPB University with 192 proposals, ITS with 172 proposals, Hasanuddin University with 135 proposals, and UPI with 116 proposals.
Vice-Rector for Student Affairs, Community Service, and Alumni Dr. Arie Sujito appreciates the achievement of the UGM team. This accomplishment results from the students' hard work and teamwork, guidance from supervising lecturers, and facilitation from the UGM Directorate of Student Affairs.
"We highly appreciate this achievement," the vice-rector said on Friday (16/6).
He stated that PKM activities provide a platform for UGM students to develop research competencies in eight fields. Additionally, it serves as a space for students to collaborate in multidisciplinary teams. Through this, students are expected to enhance their academic and research development.
"UGM will continue to support the tradition of student research to be more optimal. We are committed to overseeing this to ensure the results are better than before," he added.
Dr. Sujito hopes that the funded UGM teams will progress to the National Student Scientific Week (PIMNAS), a platform to test the competencies and abilities of students in articulating and presenting their ideas in written form and in front of the judging panel. The hope is that students will utilize PIMNAS for personal development and maintain UGM's reputation.
"We hope that the quality, substance, methodology, presentation, collaboration, and output produced by the students will be optimal. The university will facilitate this, and hopefully, we can achieve victory at the national level. However, the most important thing is for students to dedicate their thoughts to the university, nation, and country," he explained.
Dr. Suherman, head of the sub-directorate of student creativity, explained that in 2023, UGM submitted 495 proposals. 
The 282 funded proposals are detailed as follows: 
34 proposals in Entrepreneurship (PKM-K)
33 proposals in Intellectual Creation (PKM-KC)
9 proposals in Constructive Idea Videos (PKM-VGK)
91 proposals in Exact Sciences Research (PKM-RE)
59 proposals in Social Humanities Research (PKM-RSH)
15 proposals in the Application of Science and Technology (PKM-PI)
28 proposals in Community Service (PKM-M)
13 proposals in Innovative Work (PKM-KI).
Below is the proposal distribution by faculties.
Faculty of Biology: 17 proposals
Faculty of Economics and Business: 6 proposals
Faculty of Pharmacy: 18 proposals
Faculty of Philosophy: 11 proposals
Faculty of Geography: 10 proposals
Faculty of Law: 7 proposals
Faculty of Cultural Sciences: 9 proposals
Faculty of Social and Political Sciences: 10 proposals
Faculty of Dentistry: 8 proposals
Faculty of Veterinary Medicine: 11 proposals
Faculty of Forestry: 15 proposals 
Faculty of Medicine, Public Health, and Nursing 9 proposals
Faculty of Mathematics and Natural Sciences: 37 proposals
Faculty of Agriculture: 12 proposals
Faculty of Animal Science: 17 proposals
Faculty of Psychology: 12 proposals
Vocational College: 29 proposals
Faculty of Engineering: 26 proposals
Faculty of Agricultural Technology: 18 proposals
Author: Ika