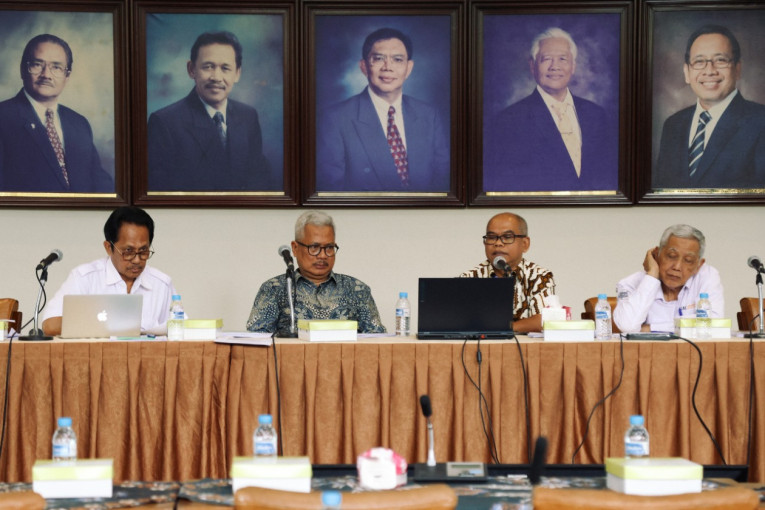 Universitas Gadjah Mada (UGM) is developing academic programs with cross-disciplinary and multidisciplinary approaches in response to the enactment of Law No. 17 of 2023 concerning Health. 
This law mandates that health issues be considered from multiple perspectives to address the increasingly complex challenges in the field of health, such as zoonosis during the COVID-19 pandemic.
"This step is taken not only to educate and produce medical and health professionals with broad and comprehensive thinking approaches that are cross-disciplinary and multidisciplinary but also to ensure that they can fulfill the requirements of the law," said the Chair of the UGM Academic Senate, Professor Sulistiowati, on Monday, September 12.
Professor Sulistiowati stated that UGM can play its role in line with the mandate of Law No. 17 of 2023. Medical and health professionals should be willing to learn from cross-disciplinary and multidisciplinary aspects as mandated by the law.
"We hope that through this discussion, especially those in the Academic Senate along with university leaders and their staff, we can guide in formulating policies in the academic field, especially in the field of health, with a cross-disciplinary or multidisciplinary approach," she explained.
Professor Laksono Trisnantoro, MD, sees the law as an opportunity to develop cross-faculty cooperation policies for multidisciplinary and transdisciplinary approaches, particularly in the health sector. 
He believes this development should be institutionalized by UGM rather than individual efforts.
"Because the goal is to bring about institutional changes that affect the curriculum in various faculties and eventually produce professors who work across faculties," he explained.
Therefore, an ad hoc team at the university level is needed to develop policies for multidisciplinary cooperation across faculties and transdisciplinary cooperation across stakeholders to produce a blueprint for development in various topics.
According to Professor Tri Wibawa, MD, health issues are becoming increasingly complex, requiring a more comprehensive way of thinking. Moreover, this approach can bring academics closer to real-world problems.
"I believe it can create new ways of thinking about a problem, so it is necessary to equip the entire academic community to think more broadly in addressing health issues," he said.
Author: Agung Nugroho
Photographer: Donnie