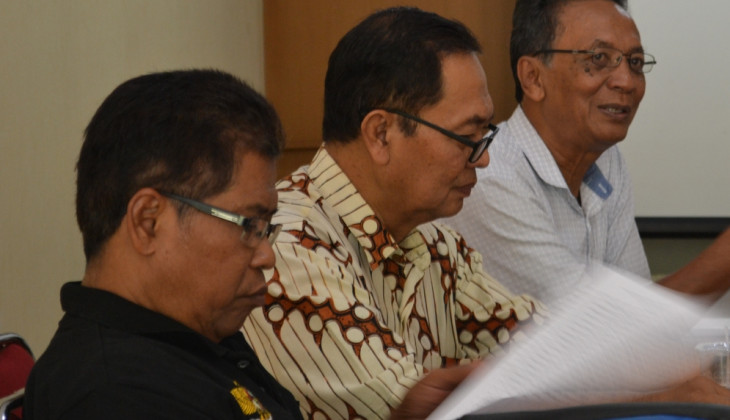 YOGYAKARTA – The Centre for Pancasila Studies of Universitas Gadjah Mada in collaboration with the Gelora Bahana Patria Yogyakarta choir will hold a choir performance in Graha Sabha Pramana, Universitas Gadjah Mada, on Wednesday (20/5). The event titled Aubade Pancasila will involve up to 5000 choir members from elementary schools up to universities, as well as youth and women's community groups who hail from Jakarta, East and Central Java.

Event chairman Surono told journalists on Friday (15/5) that the event to celebrate the National Awakening Day was to instill nationalism, build characters and independence among the young generation.

"We want to actualise the spirit of unity through national songs," he said.

Conductor Priyo Dwiarso said participants would sing seven songs: Yogyakarta Istimewa, Aku Anak Indonesia, Mars Ki Hadjar Dewantara, Pahlwan Tanpa Tanda Jasa, Bendera, Negeriku, and Indonesia Jaya.

Prior to the choir performance, Coordinating Minister for Human and Cultural Affairs, Puan Maharani, and Governor of DIY, Sri Sultan Hamengku Bawono X will give their remarks.