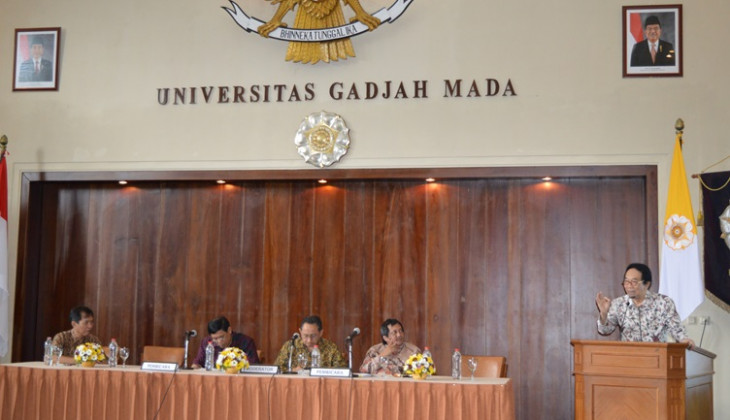 Indonesia is potential to be the centre of Asian civilisation bearing in mind that the centre of civilisation has now shifted from Europe and America to Asia. This was stated by State Secretary Pratikno during the Pancasila VII Congress in the UGM Senate Hall on Sunday (31/5). The Congress is initiated by the Centre for Pancasila Studies UGM until Monday (1/6).
"The centre of civilisation has moved to Asia and Indonesia has the potential to becoming the centre of civilisation," said the Minister.

According to Minister Pratikno, this will be able to lead Indonesia as a sovereign country. Until today, Indonesia has several assets to be so, for instance, it had become the leadership in the Asian African Conference 1955.

"Indonesia is known as an anti-colonialism state. It is also one of the founders of ASEAN," he said.

Co-ordinating Minister for Politics, Law, and Security, Tedjo Edhy Purdijatno, in the same place said that Pancasila is the state ideology, not just a state pillar. Pancasila cannot be parallelised with the State Constitution.

UGM economic observer Revrisond Baswir said if Indonesia wanted to progress, Indonesia had to dare to reject capitalism. Capitalism in Indonesia will still exist if what comes first is the political democracy that is not followed by economic democracy.

"The result is that presently democracy became a tool to only seize power rather than improving people's lives," he said.