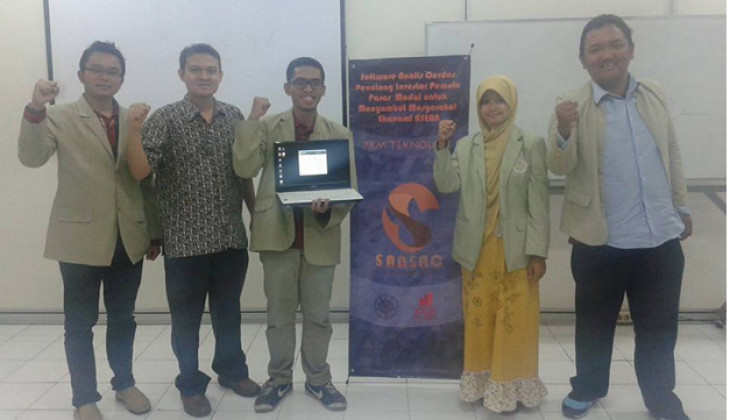 Five UGM students have developed a tool that will ease stock analysis at the stock market. The students are Fuad Azhar Ibrahim (Engineering), Adiatma Kurniawan (Agricultural Technology), Azka Yahdiyani (Social and Political Sciences), Ahmad Pilar Wishnu Pratam (Vocational School), and Rian Adam Rajagede (Maths and Natural Sciences) made an analysing software which they named Sansac.

Fuad Azhar, team chairman, said the software was to help junior investors making investment in stocks to minimise the risks while analysing the stocks.

"As a matter of fact, in Indonesia there are only 0.2 stock investors of the total population whilst in Singapore the figure is over 50%," he said on Monday (8/6) at UGM.

The software is made using fundamental and technical analysis under the supervision of lecturer Nazrul Effendy S.T., M.T., Ph.D. It has been tested on partners for two months. In the first month it produced a 6 percent profit of the capital. "We hope this tool will benefit junior investors as it can help them make rapid and right decisions, thus more profitable," he said.

Azka added the software is able to display inflation data and interest rates and it is connected to enable downloading of a corporation's financial reports. The data displayed is final and accessible by members of the public. "We're applying for a patent from the Rights Director General. We hope this tool will really be able to help those junior investors in analysing stocks," he concluded.