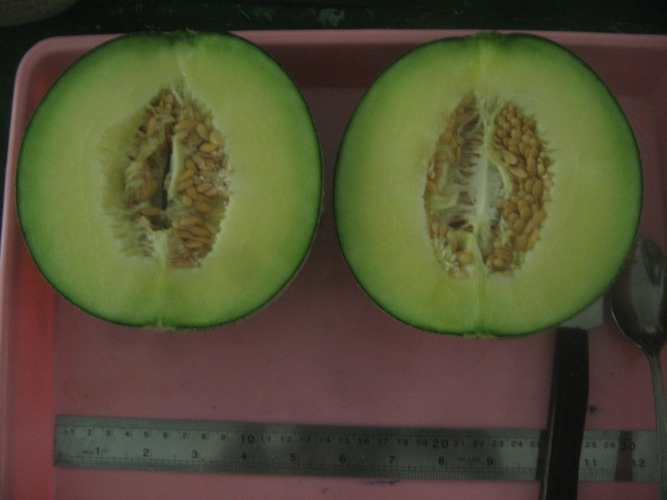 After successfully growing the apple-sized Hikapel melon, Universitas Gadjah Mada has now developed Tacapa melon that is bigger in size.
This melon weighs around 1.7 – 3.2 kg. The Tacapa Green Black variety has dark green skin colour while the Tacapa Silver is silvery with greenish yellow meat. The melon is resistant against powdery mildew. It is also potential to be grown in karst area for land conservation.
"This melon can be grown using volcanic ash," said melon researcher from UGM, Dr. Budi Setiadi Daryono, M.Agr.Sc, on Thursday (25/6).
He added the Tacapa melon is resistant against powdery mildew. Thus, it can minimise pesticide uses which means also minimising the pesticide residue in the melon.
Budi assures that this type of melon is also ethephon-free. It does not require a high level of fungi spraying as it has in it resilient gene against powdery mildew.
Naturally, plants produce ethylene during respiration process in the fruit, leaf and others, which means that this hormone can accelerate ripening. Currently, synthetic ethylenes are often sold and used in ethephon solution by farmers to accelerate the process. The natural ripening will guarantee the sweet taste of the fruit.
Melon Tacapa has a longer storage time between 15 – 30 days.