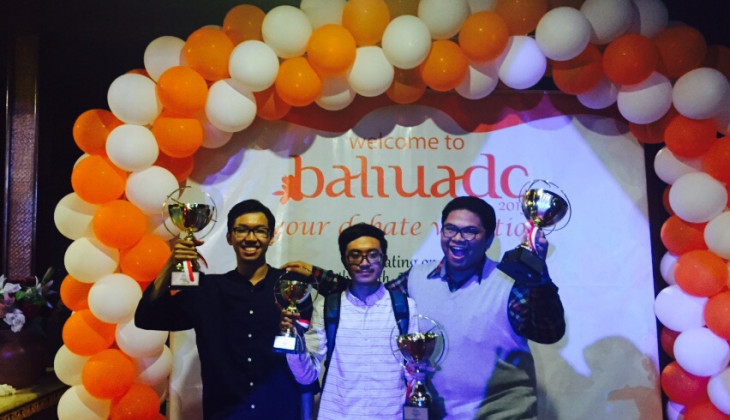 YOGYAKARTA – Universitas Gadjah Mada's English Debating Society team came out first winner in the United Asian Debating Championship (UADC) that last in Bali from 4 – 12 June. There are 90 Asian universities joining the competition, including Tokyo University and Keio University from Japan, Universitas Teknologi Mara (Malaysia), University of Macau (PRC), Indian Institute of Technology Bombay (India), Northeastern University at Qinhuangdao (PRC), Mahidol University International College (Thailand), Springboard Debating Community (Cambodia), Sun Yat Sen University (PRC), and also ITB and IPB.

The UGM team came to the final round that discussed a theme entitled recognising religious indoctrination as a mitigating factor in criminal sentencing. "In the final round, 6 of 9 juries voted for UGM," said Aldila Irysad, one member of the UGM team.

In the competition participants had to understand issues including in law, economy, philosophy, international relations, also socio-cultural issues. Furthermore, Aldila Irsyad, has been awarded the best speaker in the finals while Noel Hasintongan the best speaker for the whole competition.

One mentor of the UGM debating society, Romario Tambunan, said they had to conduct a rigourous selection for three months. "We threw a 3-round debates, producing 6 people with the highest scores getting elected to go through to the international competition," he said.