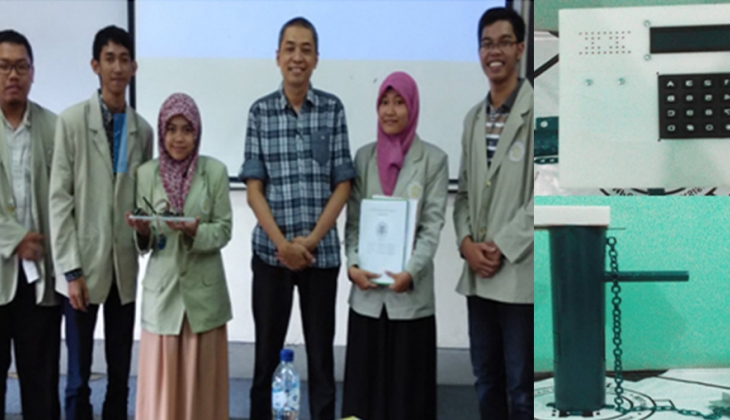 Have you ever lost your bicycle even if it has been locked in public places? Now you need not worry any longer. A tool has been made to keep your bike secure.

It's called Si Asep, a bike security system using a smart card that is developed by Fahmi Yukha Syifaudin, Kristiawan Devianto, Faisal Fajri, Fatimah Tri W, and Sri Susanti, students of Electronics and Instrumentation UGM, supervised by Drs. Bambang Nurcahyo P,M.Sc.

The system is user friendly whilst not changing or hacking data that have been encrypted by the authorities.

Fahmi said the system can see the ID of bike owners and stores it in its database. "Only the owner of the bike and the smart card that can lock and open the lock," said he on Thursday (23/7) on campus.

The lock is located in public places making it usable by everyone with a bike and smart card and ID cards such as e-KTP or KTM. When the bike is locked with the smart card, it can only be opened with that smart card.

When the user motions the smart card to the tool, Si Asep will read the data in the smart card, making it the locking tool. Users will have to enter their mobile number onto the tool, this will then lock the bike in the frame with iron cylinder that is moved by a servo and locked with a magnetic key. In the cylinder, a conductor is installed to function as a sensor should the lock is opened forcibly without the smart card mechanism. "If breaking of the tool is made, an alarm will go off, sending an sms to users saying that the bike is not secure," he concluded.