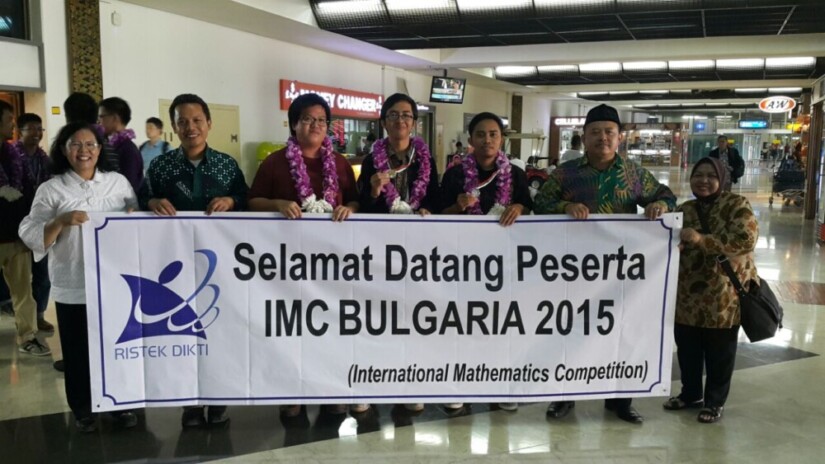 UGM students have made more achievements. During the International Mathematics Competition (lMC) in Blagoevgrad, Bulgaria, from 27 July – 2 August 2015, three UGM students have won a gold and a silver medal as well as honorable mention awards.
It was Pramudya Ananto (Electrical Engineering) that won the gold, Made Benny Prasetya (Maths) silver, and Willy Sumarno (Maths) that earned the honorable mention.

Pramudya said there were 326 students from around the world joining the competition. They had to do essays there.
"The material for the test is not much different from those tested nationally, only more difficult," he said by phone on Monday evening (3/8) from Jakarta.
Despite him having done a similar Olympiad in 2014, he felt pressured enough in the competition.
"Last year I won the silver medal, and this time I got very excited to win the gold medal, so I'm entitled for scholarships from the Higher Learning ministry up until doctoral programmes," he said.
The participants further visited the Rila Monastery there as well as the Indonesian Embassy in Sofia.
Pramudya explained that the three of them had to pass university selection that finally sent seven students to the national olympiad. There, as many as 64 students competed to be selected to the international level. "Of 64 participants, 25 were selected and, further, 9 people were sent to represent Indonesia in Bulgaria," he said. Then, they were given a training for ten days.