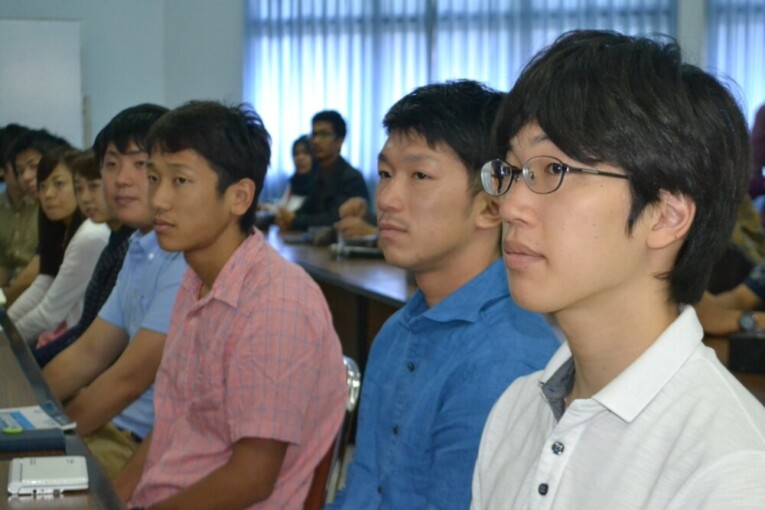 YOGYAKARTA – As many as 16 students of Faculty of Engineering from Ehime University Japan are doing student exchange at the Engineering Faculty of Universitas Gadjah Mada from 1-28 September. They are doing research and culture.
Dean of Faculty of Engineering UGM, Prof. Ir. Panut Mulyono, M.Eng., Ph.D., said after receiving the students at the Faculty on Wednesday (2/9), "the programme has been conducted annually."
The programme followed an agreement of understanding between the two faculties in 2013. It is planned that UGM students will also do exchange in Japan for one month. "In November, we are sending up to twenty students from various departments to Japan," said Panut.
Panut revealed that through the student exchange the UGM students are expected to have knowledge and global insight on education development and technology that are progressing in the two faculties.
Kei Hirata (18) from Ehime University said although it is the first time she came to Indonesia, she already knew about Indonesia through cultural and culinary experiences while in Japan.
Student exchange coordinator, Dr. Herianto, said those students would do research in the laboratory of Faculty of Engineering and also cultural exchange as well as city tour.