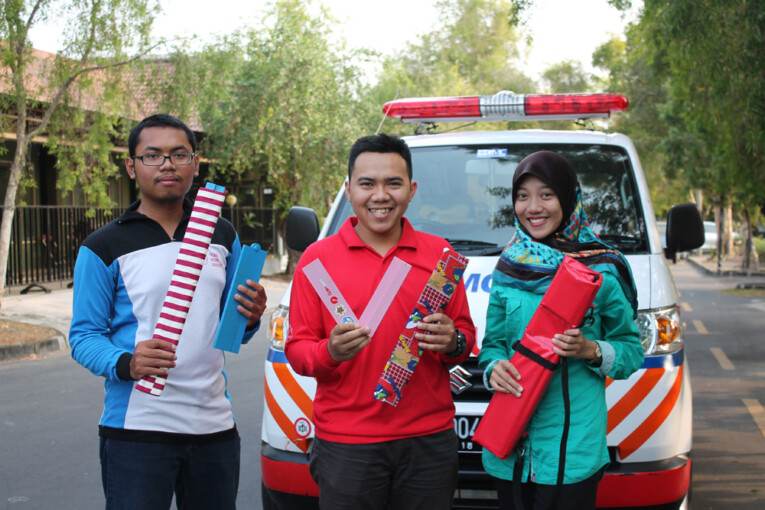 Three students of Universitas Gadjah Madaa (Dionita Rani – Medical student, Sheptian -Agricultural student, and Fuad – Forestry student) have developed a portable splint to respond to the complaints raised by medical staff who consider regular splints are bulky and heavy to carry when they need to treat a patient far from hospitals.

Under the guidance of supervisor dr. Rustamaji, M.Kes., the students have made the splint for the Student Creativity Programme. Made from hibiscus wood, in 5 cm size and 1 cm in thick, they make 9 different lengths depending on the patient body size.

"The splint can hold up to 125 kg weight, equipped with strings and waterproof bag," Dionita said on Monday (14/9) on campus.
Sheptian added they planned to produce the splint in mass to help reduce the number of patients with permanent disabilities due to broken bones in accidents.
"Hopefully, this can help ease the job of medical workers in first aid rescue," he said.