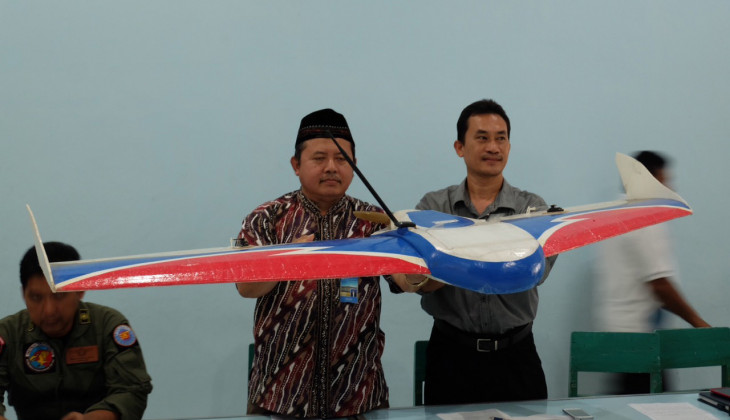 As many as 71 teams from 29 Indonesian universities will compete in the Indonesian Flying Robot Contest (KRTI) 2015 to be held from 17-20 September 2015 in Gading square of Wonosari, Gunungkidul regency.

Chairman of the contest committee, Drs. Senawi, M.P., said with the theme Towards Technology Independence in Unmanned Flying Vehicles, the event was hosted by Higher Learning Directorate General, Universitas Gadjah Mada, the local government of Gunung Kidul, and Adisucipto airport.

In the contest, all participants are asked to design, produce and fly their UAVs.

"The contest is expected to develop the student's creativity in technology," said the UGM Director of Student Affairs on Friday (11/9) in a press conference in Wonosari.

Chairman of juries, Gesang Nugroho,S.T.,M.T.,Ph.D., said the contest would host three categories: racing jet (RJ) which consists of light weight (LW) and heavy weight (HW); fixed wing (FW) consisting of monitoring (FWMon) and mapping (FWMap); and vertical take off landing division(VTOL) consisting of water-based fire distinguisher (VTOL-WFE) and non-water-based fire distinguisher (VTOL-NWFE).