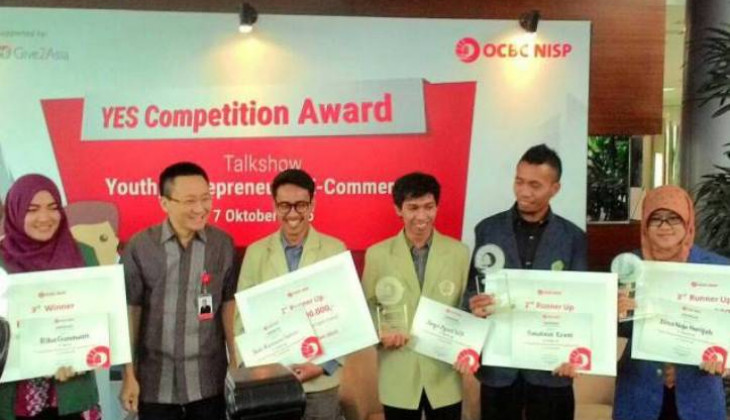 Three students of Universitas Gadjah Mada have won the fourth place in the Young Entrepreneurship Spirit Competition 2015 hosted by OCBC NISP Bank in cooperation with Yayasan Karya Salemba Empat (KSE), on Wednesday, 7 October 2015, in Jakarta.
The students are Nasrul Hidayat and Yudhi Kurniawan S from Faculty of Animal Sciences and Saipul Afandi Wahyu Wibisono (Faculty of Engineering). The team joined the Technology for Indonesia competition category. They made an automatic egg incubator prototype they named as "Super Inkubator" One Million of Chickens.

Yudhi Kurniawan said the incubator had temperature sensor, humidity measure tool and automatic motors, They found that other incubators still lack in some areas, so they decided to make this type of incubator.

"Average breeders don't use incubators because the tools are expensive. With this incubator, we can suppress the price, making it affordable for them," said Yudhi on Monday (12/10).

Yudhi expects the their incubator can be applied at villages that have received mentoring from the Faculty of Animal Sciences. The incubator can hatch eggs by 90%, so, hopefully, the villages can become a kampong of day old chicks (DOC).