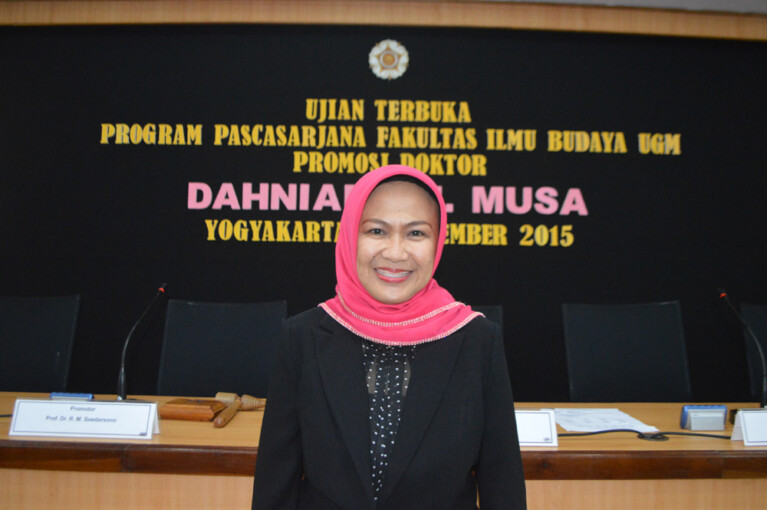 Law lecturer of Universitas Gadjah Mada, Dr. Jaka Triyana, SH, LLM., MS., assessed that National Security Draft Law being proposed to the government and the House of People's Legislative Assembly has the potential to bring back the state dominance in regulating national security without involving people's participation and empowerment to realize national security.
"This draft law is still state minded, the authority of the state is very big in the deciding the security of the nation," said Jaka Triyana in the Seminar on Draft National Security Law in Sahid Hotel Yogyakarta, Thursday (19/11).
Jaka Triyana assessed that although the initial target of the Draft Law was to complete the legal norms in national defense and security, the authorization of defining the national security situation has the potential to destroy freedom of expression, and limiting human rights.
Reviewing the Draft Law, Jaka Triyana concluded that the Draft did not fulfill three indicators related to national interests, national defense, and the position of Indonesia in politics, economy and culture. "These three indicators are not elaborated in the Draft Law, there is even a strict formal juridical interpretation in it," he said.
The Draft Law if not scrutinised in detail will cause overlapping with other regulations on national defense and security, such as House of Lords' Decree, Law on Police, Law on National Defense, and Law on the Military. "There is the potential of legal bias," he said.

In the new law, Jaka said, there will be the formation of National Security Board. Jaka was concerned that such formation was only a compromise between the military and the police. "If such draft law is going that way to facilitating the interests of the military and police, this will not solve the problem," said the national defense observer.
Commissioner of National Police Commission (Kompolnas), Prof Adrianus Meliala, said the process to submit the National Defense Draft Law had been going since 10 years ago but until now it is not discussed by the government and parliamentarians. Adrianus said this Draft Law was not crucial for endorsement by parliament because the security condition of the state is always conducive.
Military observer from Imparsial NGO, Al Araf, saw no need for the Draft Law to exist but the government needs to submit a draft law on assistance task as a bridge between the military and police to resolve emergency situations. "The government needs to include in the agenda discussing this kind of draft law instead of the National Security Draft Law in the National Legislation Programme," he said.