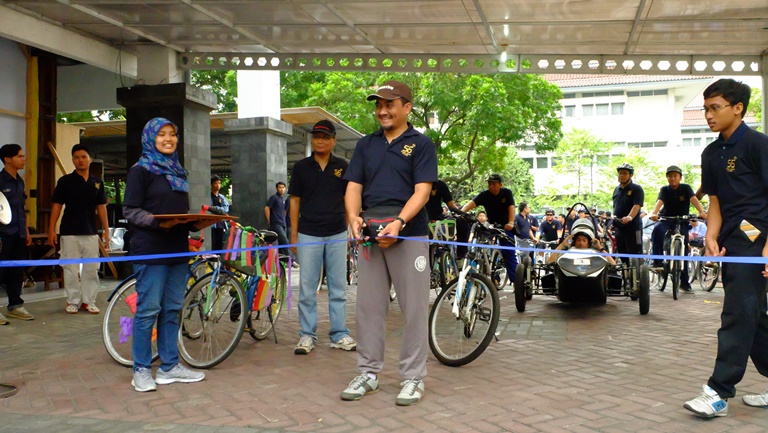 Mechanical Engineering Alumni Association of Universitas Gadjah Mada (KAMIGAMA) with Mechanical and Industrial Engineering Department(DTMI) held the 56th anniversary of Mechanical Engineering department and 1st anniversary of KAMIGAMA. The celebration includes Bicycle Parade and few others events.
The alumni, faculty members, and students of Mechanical Engineering were present to strengthen their internal relationship. The event was opened by head of DTMI and Senior Alumnus of Mechanical Engineering.
"Then we also launched our website at www.kamigama.ugm.ac.id," said Fadli Abli, one of KMTM UGM member, Friday (27/11)
After Bicycle Parade, the event was continued with thanksgiving and forwarding of scholarship to 4 students of Mechanical Engineering UGM that have been selected before. This scholarship aims to help the students in need to do well in their studies.
The other agenda in this event was the Socialization of Senyum Puser social project. This project aims to help the people of Puser hamlet in Kulon Progo regency to solve water problem. Everyone could also join to support this program at www.kitabisa.com/senyumpuser.
"Big things are started with few little things, and it could be started with positive collaboration of all components of Mechanical Engineering UGM."