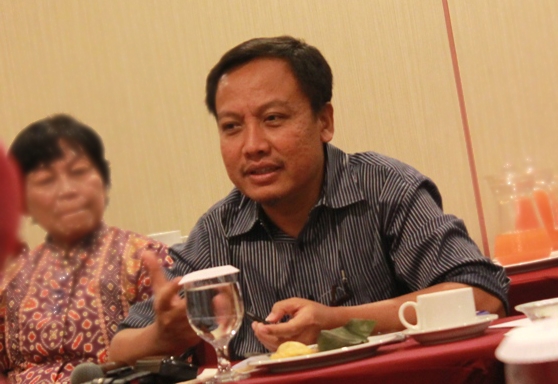 Students of Universitas Gadjah Mada have developed technology innovation to prevent possible maritime border violations in Indonesia. They are: I Made Sapta Hadi and Bagas Lail Ramadhan, Geodesy students, as well as Imaddudin A. Majid, Electronic student.
Sapta said this idea started from the concerns over the rampant border violation cases that led to the arrest of Indonesian fishermen by neigbouring countries. This has been caused by, among others, ignorance related to the borderlines. "Far into the sea the borderlines are not obscurely seen," he said on Monday (30/11) on campus.
Under the guidance of I Made Andi Arsana,Ph.D, Geodesy lecturer also maritime border expert, Sapta and friends made an alarm that is integrated with Global Positioning System (GPS). The alarm is given coordinates of the maritime borders that were already agreed by Indonesia and neighbouring countries.
The tool named as Swates (Suwanten Wates) or the sound of the borders, is easy to use. It works by emitting an alarm when it is brought near the borders. So, when fishermen sail nearing the border, the tool will automatically emit sounds to alert them.
"This tool has been tested and able to give early warning with accuracy reaching 2.5 meter from the defined borderlines," he explained.
Bagas added they were trying to make Swates more innovative. Mass production is expected so many of Indonesian fishermen can use it. "We hope there will be no more fishermen violating the maritime borders and getting arrested on the site," he said.

The tool has won the National Geospatial Innovation competition at Faculty of Engineering UGM from 27-29 November 2015.