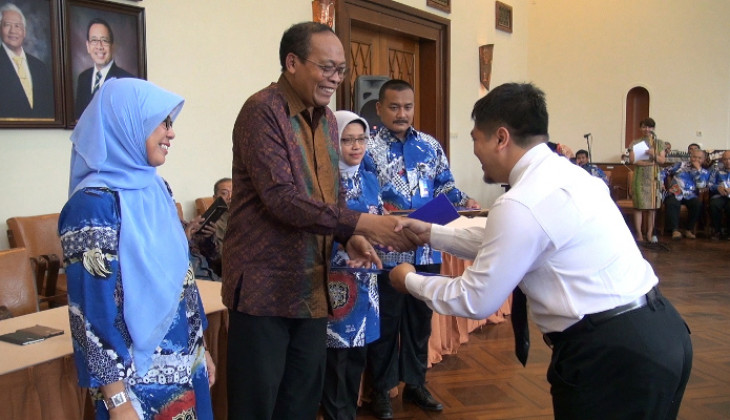 As many as 147 lecturers and educational staff received decrees to become Civil Servants Candidates. Up to 147 decrees were given to 100 honorary staff, including 4 lecturers and 96 educational staff. While other 47 decrees were given to lecturers and regular category.
The decrees were forwarded directly by the Vice-Rector of Human Resource Development and Asset, Prof. Dr. Ir. Budi Santoso Wignyosukarto, Dip.HE., Tuesday (12/02). Budi wished that it could increase their work productivity so that it would help to achieve the goals of university.
"We hope in the future we could be more productive," he said.
Meanwhile, UGM's head of personnel affairs, Bambang Dwi Suko Widodo, S.Mn, mentioned that in the year of 2014 UGM recommended 435 honorary staff while the total number of decrees already received is 550.