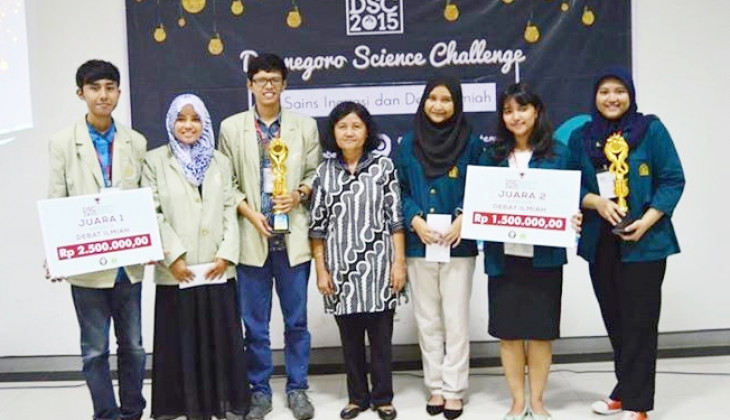 UGM students won first place in a National Debate Competition that was held by Universitas Diponegoro and Research Incubator Center. Competition titled "Diponegoro Science Challenge" was joint by 16 teams from various universities that were selected through essay competition themed "Nuclear Technology in Indonesia". UGM successfully sent 6 teams and one of them won the first place. The team consisted of geography students, Lukman Hakim, Windarti Wahdunungrum and Aditya Pradana.
The competition that was held from November 28th-29th 2015 brought up few issues such as environment, energy, food source, technology, and health. Aditya, one of winning team member, admitted that the competition was tight, every single team had a valid and strong argument. But his team convinced the judges through their arguments and data, so that they could went through elimination round successfully.
On the final round, UGM team beat ITB team on Food Irradiation Technology to improve food quality in Indonesia. Besides giving challenge in terms of academic skill of the students, this competition also gave them useful experience.
"Through this competition, we could train our argumentative skill in public and get new experience, because this was our first time. We hope we could get better," Windarti said. (Adelily)