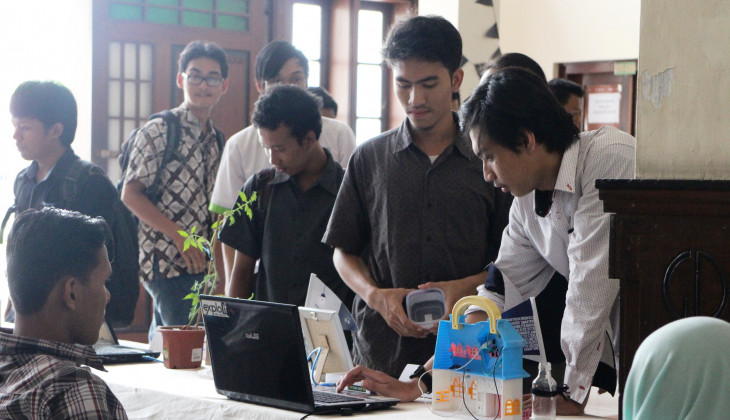 Vocational School of Universitas Gadjah Mada (UGM) has hosted an Expo that showcased the works of Electronics and Instrumentation (Elins) students in the Diploma 3 programme.
One of the works that withdrew the attention in this expo is the height measuring tool made by Mario Elfan Niko and his fellow students. The tool measures the height easily. You just need to bring the tool close to the head and the ultrasonic sensor will work by displaying the results.
"The results can be seen in the measuring tool screen," he explained.

Mario explained the works displayed in the expo is a project produced in the Elins Workshop, followed by students from semester 3.
"At the start we did this to complete the academic requirement, but in the end we were proud and happy doing this as many people have come to see our works in the expo," said Mario.
Saka Gilap, lecturer in the Elins Workshop, who initiated the expo, said the goal of the expo was to show the potential of the students in making electronic and instrumentation devices. Going forward, this is expected to open collaboration opportunities with students from other majors of UGM in developing technology-based products.

Saka explained that in February 2016, a bigger expo would be held, not only showcasing the works of the Elins students, but also from all study programmes in the Vocational School.