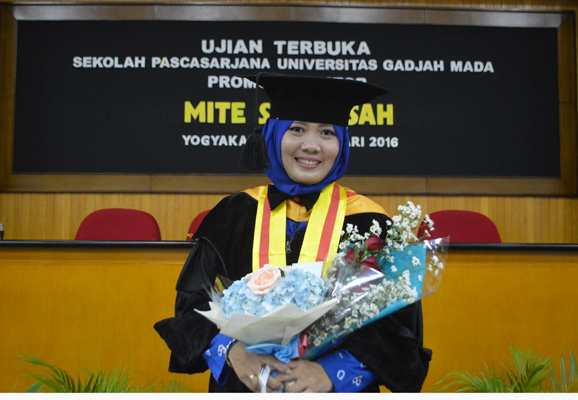 The presence of smartphones in life has spawned a new culture in the community,including for urban women. Smartphone confronts the presence of women in various ambiguous situations.
Lecturer of Communication Department University of General Sudirman, Mite Setiansah, mentions the use of smartphones provide empowerment opportunities for women. However, this communication tool is also likely to perpetuate the construction of the dominant values of women.
"Smartphones could even be a new tool for the repression of women. However, to avoid penetration of smartphones in everyday life is not easy," she explained, Tuesday (12/1), during an open examination of doctoral program at the UGM Graduate School.
Defending her dissertation entitled Making of Smartphones by Urban Female: Interaction of Gender, Class and Religion, Mite delivers smartphone has blurred the boundaries of public space /domestic, productive/reproductive, work/pleasure that during this time often make women's repression and subordination. Through smartphone women could no longer be positioned as an object/customer, but also a subject/producer.
According to the lady, women can construct their identity as a subject. Women can express ideas and thoughts that in certain situations are not always heard in the real world. Besides, women may have the opportunity to actualize themselves, to obtain the position, as well as participating in economic, social to religious practices freely.
"Smartphones have opened vast opportunities for women to have empowerment (agency)," she explained.
On the other hand, the presence of smartphones poses an additional burden for women that blurs boundaries of space and time. Economic practices by women via smartphones today have added to the burden of women.
"The burden of the women in the past were only struggling with wells, a kitchen, and a mattress at the same time, but we are now also dealing with order, transfer, and deliver," she said.