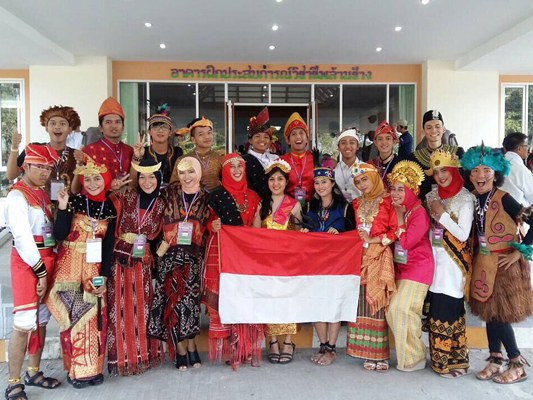 Cultural delegates from Universitas Gadjah Mada joining SAKA UGM and Sanggar Ayudha groups are chosen to represent Indonesia in the 11th Surin International Folklore Festival held by Surin Province, Thailand, from 14-25 January 2016. The festival is an annual event that brings up cultural issues and tradition in a form of art performance from each participant country to create world peace.

As many as 19 countries participated in this event, such as Austria, Bangladesh, China, the Philippines, India, Malaysia, Russia, Egypt, Sri Lanka, Cambodia, South Korea, Poland, Nepal, Turkey, Israel, Serbia, Vietnam, Laos, and Myanmar. They are hosted by Surindra Rajabhat University.
Fahreza Lerian, the head of SAKA UGM delegation, said that in this festival, they will send 20 students from various majors. They plan to perform 4 kinds of Aceh dances, which are Likok Pulo dance, Bungong Jaroe creative dance, Ratoeh Duek dance, Ratoeh Likok creative dance.
"We have been preparing for a month," said the student of Computer Science Department, Monday (18/01).
According to the man, through this festival, we could introduce our culture to one another. Therefore, we would know better about other cultures.

"The most important things are introducing and developing art and culture of Indonesia on an international level," he said.
Fahreza explained that the event would be topped by world peace declaration by each country's delegation. Besides, participation of ASEAN member countries is a good start to create working climate to welcome ASEAN Economic Community in 2016.