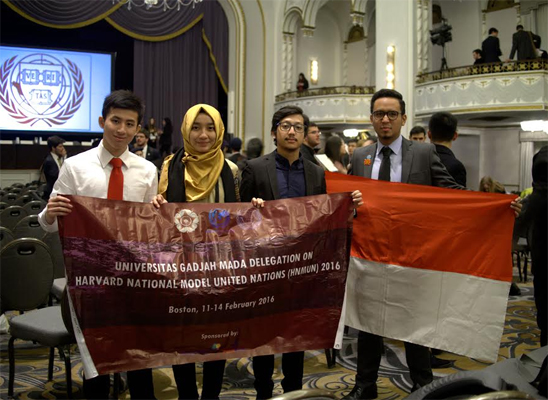 Making food sovereignty into a reality not only involves technology and field, but also political support. Hence, food sovereignty with various products of excellence need legislation support to be able to work well.
"Import policy, market policy, or fixing sale pricing are all very significant. Deans from agro-cluster of Universitas Gadjah Mada want to communicate continuously with related ministries and legislative bodies," said Dean of Faculty of Agricultural Technology UGM, Prof.Dr.Ir. Lilik Sutiarso, M.Eng, at the UGM Centre for Agrotechnology Innovationa (PIAT) on Friday (26/2).
Talking in a discussion themed Technology Development in Agriculture for Society with Deputy Chairman of Commission IV on fields of agriculture, food and environment of House of Parliament, as well as Agricultural Technology Agency Yogyakarta, Lilik Sutiarso said presently there were still overlapping policies in realising food sovereignty. As a result, many policies between agricultural ministry, industrial ministry and trade ministry and so on do not correspond to each other.
"The one to solve this is from the upper level. We want to encourage the government to realise integrated food sovereignty. We hope the presence of the House here can bridge this gap," said Lilik.
Dr. Trimartini, SP., M.Si, researcher from the Agricultural Technology Agency Yogyakarta said the visit made by the parliamentarians led by Siti Hediati Soeharto was a routine practice. She came to Yogyakarta every month to gain aspirations from society for further discussions with ministries.
"Examples like Agro Tecnopark are one evidence of her work. Commission IV of the House became the locomotive while it is accompanied by an MoU between agriculture, Gunung Kidul regency, UGM and Agricultural Technology Agency Yogyakarta. Now it's about time the Tecnopark in Nglanggeran area of Gunung Kidul is equipped with technology innovation that can be implemented for society. It is for this goal that the Commision came to gain input," said Trimartini.